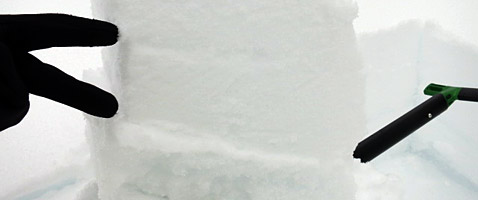 IMG Mt. Rainier AIARE Avalanche 1 Course
There are few things like experiencing the mountains during the winter. The beauty, the majesty, the solitude, the vastness. To safely experience the mountains during the winter we need specific skills. Whether we are backcountry skiing/snowboarding, snowshoeing, or climbing our ability to assess avalanche hazard and travel in avalanche terrain is paramount to our safety and success in reaching our objectives. Join IMG's team of certified avalanche educators who work as avalanche professionals throughout the United States to learn and hone your avalanche skills.
IMG is proud to present avalanche education curriculum from the American Institute of Avalanche Research and Education (AIARE). This curriculum meets and exceeds all guidelines put forth by the American Avalanche Association's Education Committee for an Avalanche Level 1 course.
Course Content
Our Avalanche Level 1 course is entitled: Decision Making in Avalanche Terrain. During this 24 hour course, we will focus on developing the skills needed to safely enjoy the mountains during the winter. Whether you are new to exploring the mountains during the winter or want to freshen up on your snow and avalanche skills, you'll find topics covered in this course tailored to the backcountry recreationist. Topics include:
Avalanche Types and Character
Identifying Avalanche Terrain
Understanding the Basics of the Mountain Snowpack
Reading and Understanding Local Avalanche Forecast
Developing a Tour Plan
Decision Making in Avalanche Terrain
Making and Understanding Snowpack Observations
Fundamentals of Avalanche Rescue
Learning Objectives
By the end of the course you will be able to:
Develop a Plan for Traveling in Avalanche Terrain
Demonstrate the Ability to Identify Avalanche Terrain
Effectively Use a Decision Making Framework to Make Terrain Choices in a Group Setting
Demonstrate Effective Companion Rescue
Perfect Venue
We all know that learning about Decision Making in Avalanche Terrain needs to take place in the mountains. IMG wants to maximize our learning time in the field. We'll begin each day in the warmth of IMG's headquarters in Ashford, WA then travel together up to Paradise Park on the south side of Mt Rainier for our field sessions. Paradise is the highest year-round trailhead in the state, allowing our teams to access a variety of terrain and snowpacks to maximize learning. All in the shadow of one of America's most iconic peaks.
Lodging and Transportation Included
Lodging at IMG's headquarters will be provided for all students. We'll travel together from IMG to our field locations each day in IMG's vans. Meals are not provided, but a fully equipped kitchen is available for your use at IMG.
Lowest Instructor to Student Ratio
IMG has always focused on providing the best experience and learning environment for its students. Our avalanche courses will be taught at a 1:5 Instructor to Student ratio. Such a low ratio allows more instructor-student interaction, allows more opportunities for students to lead group environment, and allows a more tailored educational experience.
Training and Fitness
To learn more about training for this course, please read our Training Suggestions for Mt. Rainier.