The Seven Summits
The Seven Summits are the highest peaks on each of the seven continents. Climbing them all was a goal first imagined and achieved by Dick Bass in 1985 (you can read about it in his book Seven Summits ») Since then, the Seven Summits has become the dream of many climbers, but the elite few who have succeeded number less than 300 in the entire world.
If you're thinking about the Seven Summits, do your research, as not all guide services are alike. IMG approaches every climb in top style with the goal of minimizing risk while putting as many people on top as possible. We invest in the staff and equipment to maximize your odds of success. We want to keep our reputation as one of the best high-altitude guide services in the world. When you join the International Mountain Guides team, you are not joining just a "commercial expedition" but a professionally organized and guided expedition team. There IS a difference. Whether you're interested in one of these infamous peaks or all Seven, please contact us to discuss your Seven Summits goal.
Asia: Everest
(29,032' • 8849m)
IMG's Everest programs are recognized worldwide as simply outstanding. We are known for our highly professional staff of leaders, climbers and Sherpas, and first-rate logistics, all of which results in our record of success on the mountain. Since 1990, over 800 IMG team members have summited the world's classic 8,000-meter peaks, including over 600 on Everest.
South America: Cerro Aconcagua
(22,840' • 6962m)
International Mountain Guides has been guiding on Aconcagua continuously for longer than any other guide service. Over the course of more than 30 years, IMG has had one of the highest, if not the highest success rates for reaching the top. We are pleased to announce we had a nearly 80% success rate on Aconcagua last year; this is approximately twice the summit success rate for all Aconcagua climbers, and substantially higher than other guide services. The reason our success rate is so high is not an accident. See why Aconcagua with IMG might be the best option for you.
North America: Denali
(20,310' • 6190m)
Denali is the tallest mountain in North America and one of the most coveted of the fabled Seven Summits. IMG Denali's owners and guides have been climbing Denali since the early 1970's. In fact, they were some of the first to guide on Denali and have 57 successful ascents of Denali between themselves. That's an experience base which is hard to match. All IMG Denali expeditions will be structured at a 2:1 client to guide ratio. Our 3-week expedition is limited to 8 climbers led by 4 guides resulting in a more personal experience with your guides.
Africa: Mt. Kilimanjaro
(19,340' • 5896m)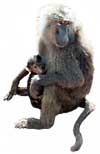 Since 1989 we have organized over 200 expeditions to Kilimanjaro and have been 100% successful in reaching Uhuru Peak, the top of Africa. There are a lot of companies offering Kili climbs and each does it differently, but we're confident there is no better way to climb Kilimanjaro or explore Africa on safari than with IMG.
Europe: Mt. Elbrus (Climb and Ski)
(18,510' • 5642m)
Not only do we visit both Moscow and St. Petersburg on our climb, but you'll get an in-depth look at local culture through our local guides who are great climbers and companions. They know their country well and support us through all phases of the trip. Having long-term friends and connections like these makes our trip special. It is very important to work with solid local help in Russia. This adds greatly to our enjoyment and success. IMG also offers the opportunity to ski this coveted Seven Summits climb. See the IMG Elbrus Expedition »
Antarctica: Vinson Massif
(16,067' • 4897m)
IMG has been conducting trips to Vinson since 1988. Very few guide services have our magnitude of Antarctic experience, never mind guiding power. Organized by legendary IMG Guide, Phil Ershler, we take great pride in our conservative approach and high level of support. Take a look at IMG's Vinson Expedition »
Australasia: Carstensz Pyramid
(16,023' • 4884m)
There's some debate over the 7th Summit. Dick Bass chose the highest peak on Australia, Kosciuszko (748', 2228m,) as the 7th, but Reinhold Messner later revised Bass's list by expanding the interpretation of the Australian continent to include New Guinea, thus making Carstensz Pyramid the highest peak on the 7th continent. Because Carstensz is the more difficult climb, many mountaineers consider it the true 7th summit, others stick to Bass's original list, and some cover their bases by climbing both. IMG guides the more challenging Carstensz Pyramid »