IMG's 2023 Mt. Everest Expedition Coverage
Led by Eric Simonson, Ang Jangbu Sherpa, Phunuru Sherpa, and Max Bond

Expedition Gear on the Move; Everest BC Getting Built
Mar 21, 2023
Ang Jangbu reports from Kathmandu that our team finished packing up all the food and equipment, and it is on the way to Everest! Yesterday the team loaded the big container truck which is now en route with head cook Kaji Sherpa, heading east to Thaksindu (the end of the road). If the weather cooperates, the gear will be flown by helicopter sling load from Thaksindu up to Shyangboche (above Namche) in the next couple days.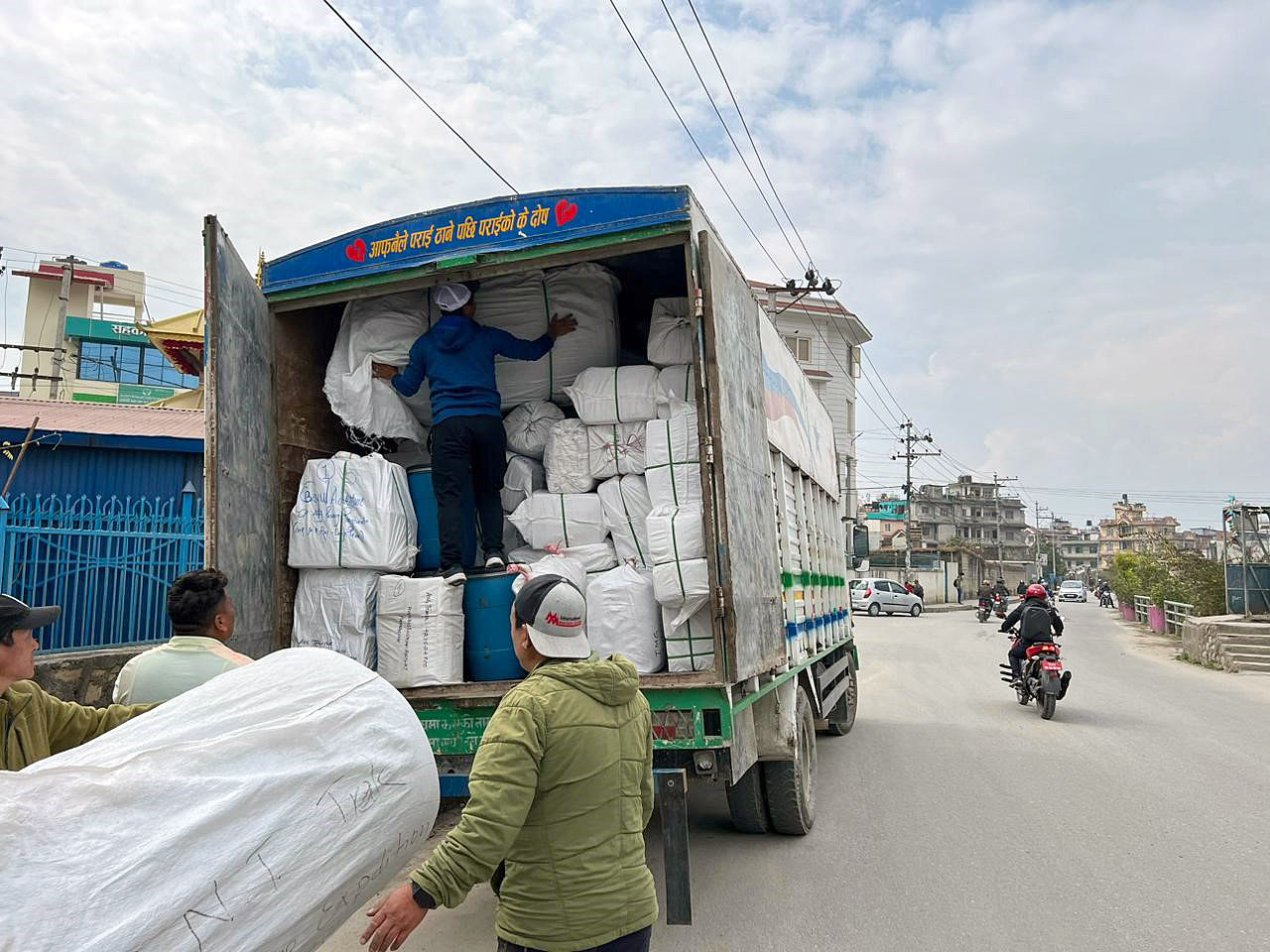 Up at Everest Base Camp our sherpas Ang Karma and Nima Sona report that there was recently a big snowstorm in the Khumbu and everything looks like winter! They have secured the campsite that was previously claimed by Sonam Dorje and begun to set up tents. There is a lot of work to do building tent platforms in the rubble and ice of the moraine and setting up the big tents.
The rest of our sherpa advance team will be joining them in the next couple days to complete the build out of Base Camp.
So far so good at Mt. Everest!
—Eric Simonson
Expedition Food Arrives in Kathmandu
Mar 9, 2023
An Everest expedition starts long before the climbers and trekkers show up in Nepal, and our Sherpa team have now been working for several months on the preparations. In Kathmandu, Ang Jangbu reports that they have now received our big initial food shipment. These items are now being repacked into loads and barrels.
Next up will be sending this food along with other supplies and equipment by truck from Kathmandu east to Thaksindu (the end of the road). Then, it will all be airlifted by helicopter sling load to Shyangboche (above Namche). We're rolling now!
—Eric Simonson
IMG's 2023 Everest Base Camp Site Selected
Feb 13, 2023
Ang Jangbu and Phunuru report from Nepal that Sonam Dorje went to Everest Base Camp this past week and selected our IMG Base Camp site on the Khumbu Glacier.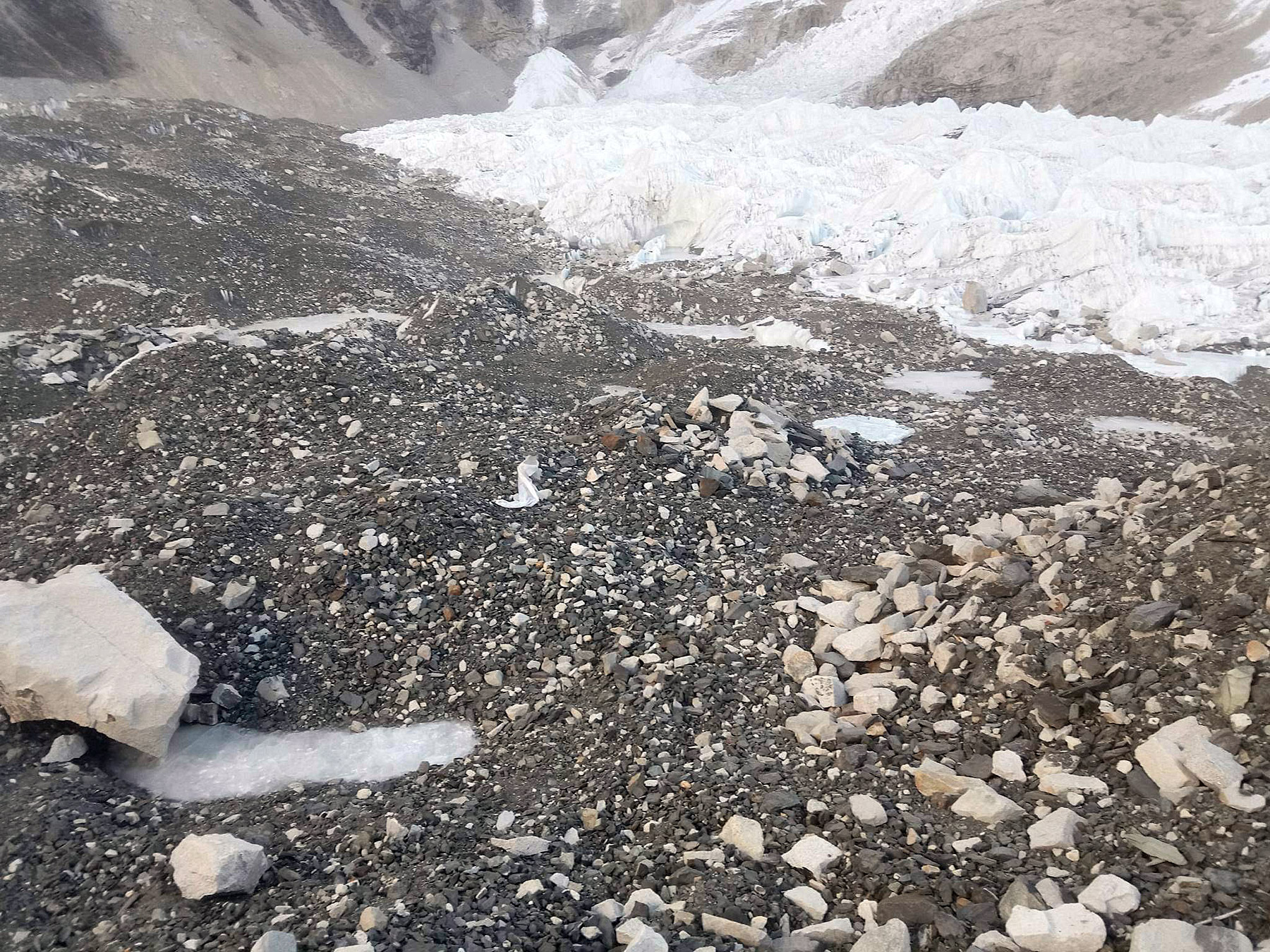 The Khumbu Glacier continues to move and churn continuously, so each year the camps need to be completely rebuilt from scratch. Anyone who has slept at EBC will recall the pops and snaps from the ice, especially if they wake you up at night!
In the coming weeks, we'll have our sherpa team up there to start building the tent platforms. It's always amazing what a transformation it is from what looks like a gravel pit to a well-manicured campsite!
—Eric Simonson