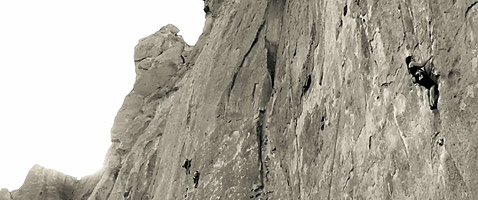 Smith Rocks Climbing Seminar Trip Report
by IMG guide Austin Shannon
Start your Rock Climbing Seminar day off with a beautiful walk down into Oregon's Smith Rocks State Park. The Crooked River splits the canyon floor. Large basalt walls shoot up from the banks of the river. Still with your morning coffee in hand, you walk to the base of hundreds of rock routes. If you are completely new to climbing, or wanting to step up the grade, or even an aspiring traditional climber, this is the place for you. Just two hours from Portland and thirty minutes from Bend, Smith Rocks is a wonderful rock-climbing destination for anyone.
Trips can range anywhere from one day to multiple days providing new challenges as the trip progresses. We typically start out the first few days going over basic skills such as top-rope climbing, various belay techniques, and basic anchor construction. Once the basic skills are absorbed and can be demonstrated then it's a custom trip from there; anything from Alpine Climbing preparation to sport climbing introduction.
Once the day is done, you can retire for the evening at the unique bivouac campsite, or drive a few miles to any of the local hotels near by. Come see everything that Smith Rocks has to offer — oh, and did I mention you can climb here year round!
—Austin Shannon, IMG guide