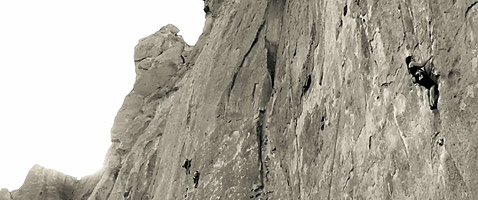 Smith Rocks Frequently Asked Questions
This information should answer many of your initial questions and also guide you through the next stages of preparing for the expedition. If you have any questions, please feel free to contact us: office@mountainguides.com
How do I get there?
Smith Rocks can be reached by flying into Portland (140 miles, ~3 hours.) From Portland start East on I-84 for 13mi to US 30. Turn West on US 30 for 0.2mi to 238th Dr. Turn South on 238th Dr for 1mi. Cont. South on 242nd Dr for 1.5mi. Cont. South on Hogan St for 0.3mi. Cont. South on Hogan Dr for 0.3mi to US 26. Turn East on US 26 for 104mi to Junction With US 97. Turn South on US 97 for 20mi.
International Mountain Guides has worked for many years with the staff at CTT Destinations to provide professional travel service for participants in our programs. For help with your plans, we urge you to contact Pirjo DeHart at CTT Destinations: 425-831-0367 or pirjo.dehart@cttdestinations.com
Camping/Lodging/Food
There is a convenient campground right at Smith Rock State Park. Participants will be encouraged to share tents and cooking stoves, and may choose to drive into town for dinner and breakfast. Keep your camping supplies simple, IMG can provide tents for rent if you require one. You will be responsible for your own meals during the program. It will probably be easiest to pick up your food on the way into the Park. Bring plenty of non-perishable snacks for lunch and simple breakfast food (cold or hot cereal and hot drinks). You may choose to bring dinners to cook at camp, or join the group for a trip into a restaurant in town.
Some participants will prefer to stay at a local motel just out of the park each night. There are a number of motels in Redmond, a 10 minute drive away. Climbers who choose this option must be prepared to arrive each morning to meet the group at the agreed upon starting time and place.
Best Time to Climb
April, May and October have the most continuously favorable weather. You can pretty much count on good weather during these months. In general, mid-March through early June is suitable weather in the spring. Mid-September to early November brings generally fine weather in the fall.