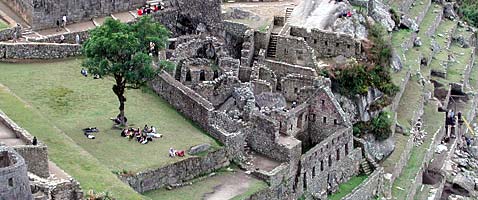 IMG Machu Picchu Itinerary
Our trip to Peru will be an amazing experience, designed to give trekkers adequate acclimatization time for all objectives. There are several opportunities in the schedule to allow for shopping, sightseeing and general non-guided touring.
This itinerary is subject to change, based on the needs of our group, weather and route conditions, and other foreseen and unforeseen circumstances. Alternative routes and/or schedule may be used as warranted.
Classic Inca Trail Trek Itinerary
Day
2024 Team 1
2024 Team 2
Itinerary
Day 1
Tuesday, Aug 20
Thursday, Aug 29
Arrive Cusco by late morning/early afternoon. 11,000 feet!
Day 2
Wednesday, Aug 21
Friday, Aug 30
Easy day. Walk around town & tour local sites, do some packing
Day 3
Thursday, Aug 22
Saturday, Aug 31
Visit to the Sacred Valley, tour Pisac and Ollantaytambo. Overnight in Sagrado Valley (lower than Cusco)
Day 4
Friday, Aug 23
Sunday, Sep 1
Early breakfast, then bus to beginning of trek. 13 miles, camp at 11,500'.
Day 5
Saturday, Aug 24
Monday, Sep 2
Uphill trekking to the Abra de Huarmihuanusca ("Dead Woman's Pass") at 13,769' then drop down to Pacamayo
Day 6
Sunday, Aug 25
Tuesday, Sep 3
Pacamayo - Runkuracay - Sayacmarca - Phuyupatamarca
Day 7
Monday, Aug 26
Wednesday, Sep 4
Arrive to Machu Picchu, entering in the morning via the Sun Gate, in later afternoon descend by bus to Aguas Calientes
Day 8
Tuesday, Aug 27
Thursday, Sep 5
Climb Waynapicchu in morning, train to Cusco in afternoon, overnight in hotel
Day 9
Wednesday, Aug 28
Friday, Sep 6
Transfer to the Cusco airport in the morning for connecting flights back to home