2019 Ama Dablam Expedition Coverage
Led by: Andy Polloczek and Phunuru Sherpa • Expedition directed by: Greg Vernovage and Eric Simonson
Ama Dablam, 3x3 and 3x2 Arrive in Kathmandu!
October 14, 2019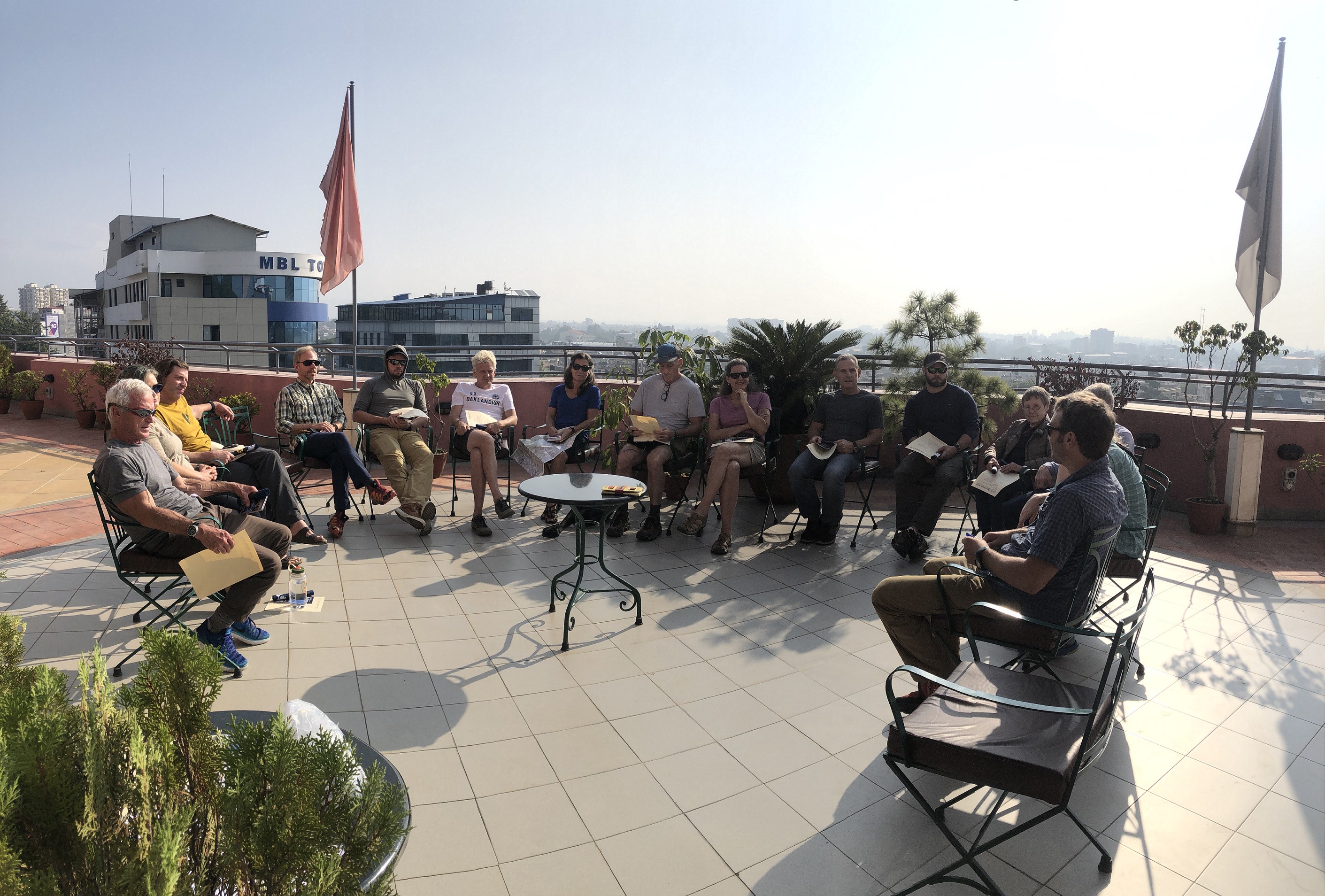 It has been a busy weekend in Kathmandu with the arrival of our Ama Dablam, 3X3 Trek and 3X2 with Lobuche Peak Teams. The president of China made a last minute decision to visit Nepal over the weekend as well, creating many delays. The good news is all climbers and trekkers have arrived with all of their gear! Great job by the staff in Kathmandu and incredible patience shown by our team of climbers and trekkers.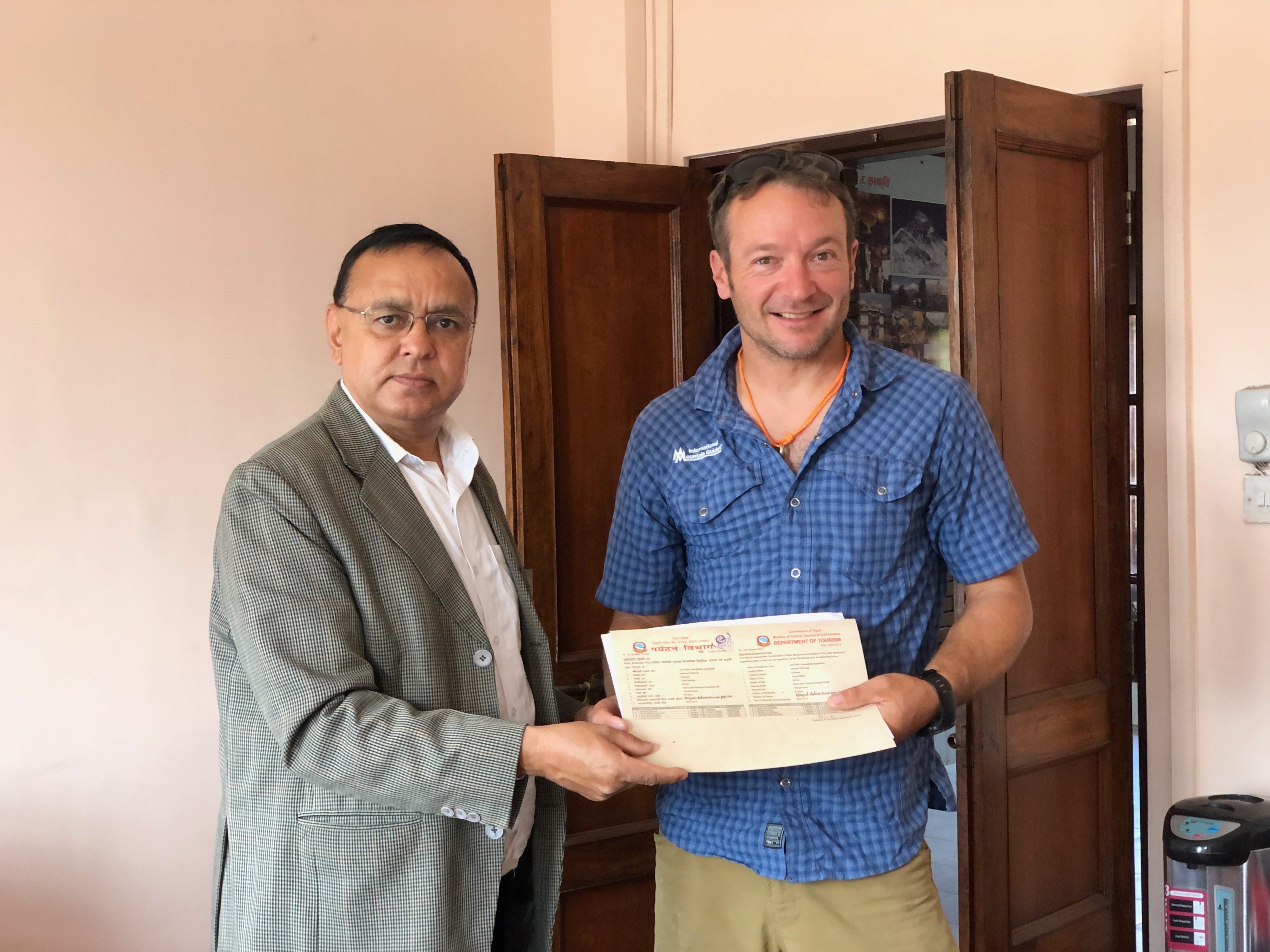 The best news is that we are on schedule. IMG Senior Guide Andy Polloczek received our climbing permit and all gear checks have been completed with the help of Andy and Jangbu. The team will be up early to head to the airport for their flight to Lukla.
IMG Senior Guide Phunuru Sherpa has already flown to the Khumbu Valley with gear and had Phinjo Dorji, Dawa Tenzing and Nawang Tshiri climb to Camp 1 and Camp 2 to secure spots for our tents. The Sherpa report that there is quite a bit more snow on the mountain this Autumn which is great news for climbing as well as drinking water during the climb.
We are ready to head to the Khumbu Valley!
Greg Vernovage
Ama Dablam, 3X3 Teams Trek to Phakding
October 15, 2019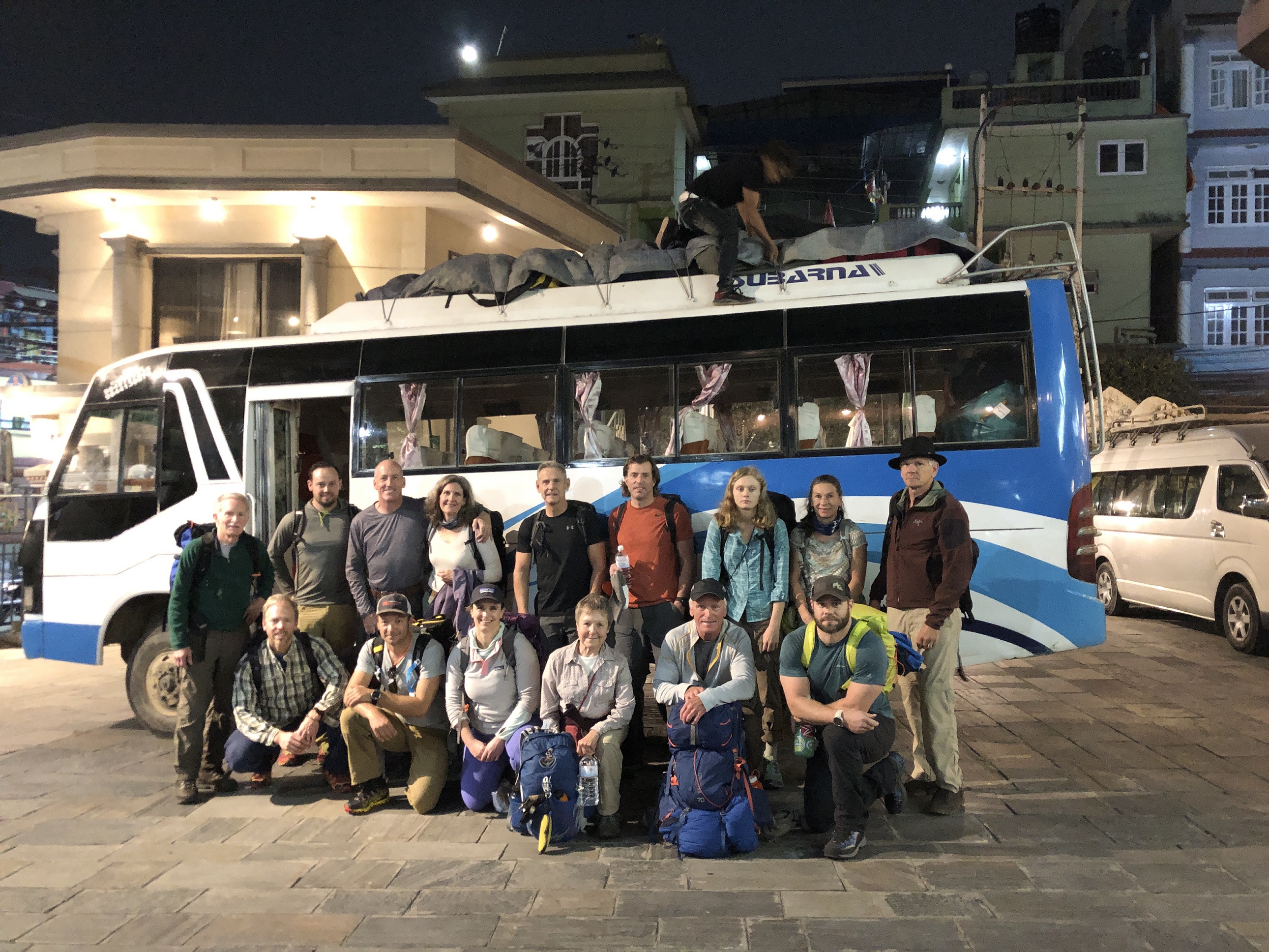 The Team had a smooth trip from Kathmandu to Manthali, and with good weather in Lukla, the team flew in on schedule. After arriving to Lukla, the team gathered their trek duffels and met the Sherpa guide team who will be with them for their journey. The team is in Phakding for the night and will head out for Namche in the morning. Phakding is a great little village, and we stay in a lodge near the river where we can visit and listen to the calming sounds. IMG Senior Guide Andy Polloczek checked in with a short but sweet message, "The team is looking forward to getting a full night's sleep and is happy to be in the Khumbu Valley."
All is well in Nepal!
Greg Vernovage
3X3 and Ama Dablam Teams Move Up to Namche
October 16, 2019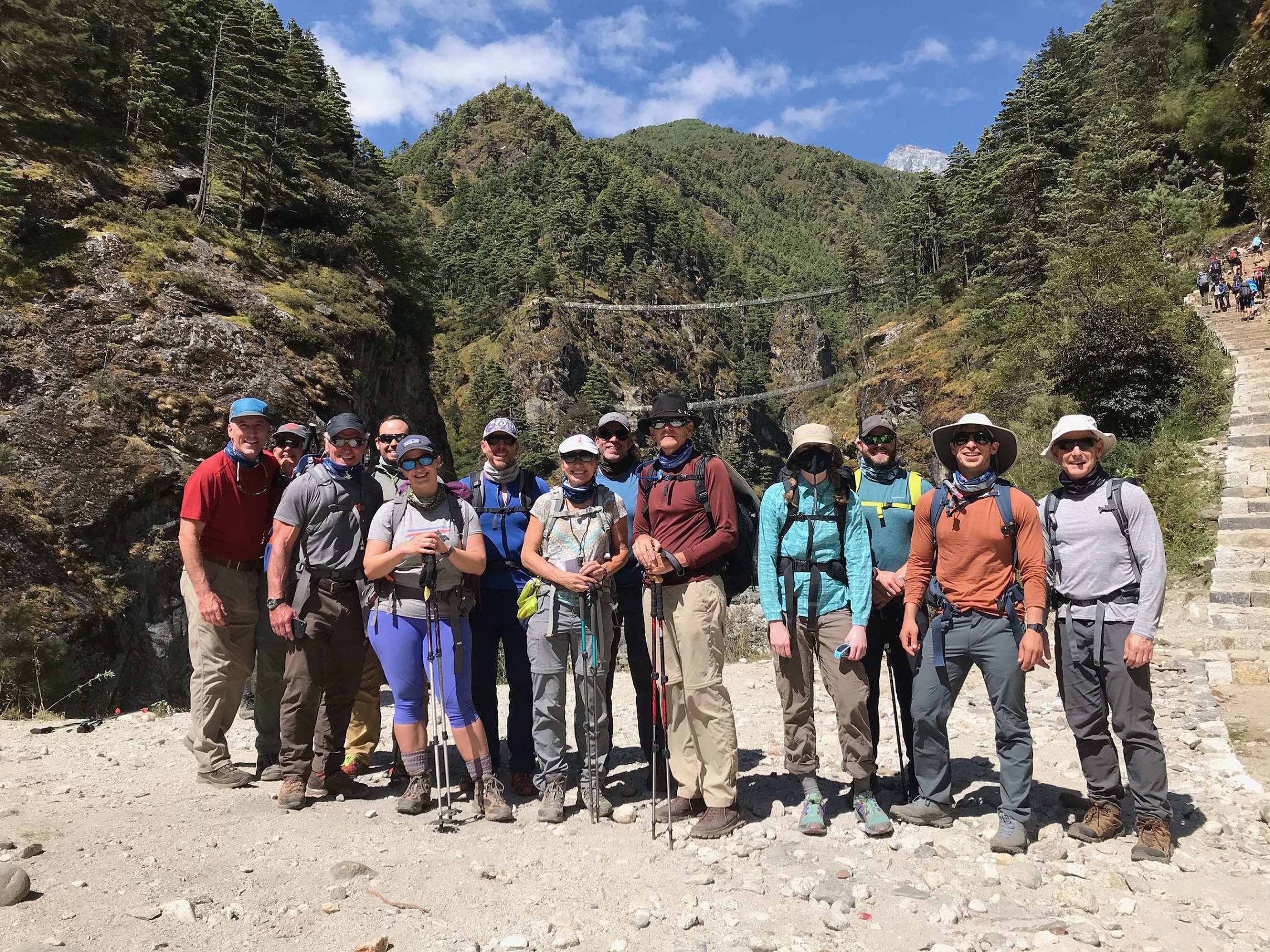 IMG Senior Guide Andy Polloczek checked in this morning to let us know the team had a beautiful day of trekking up to Namche. Typically, the team departs after an early morning breakfast in Phakding. The team did just that and are now in the growing village of Namche for the next couple days. The weather continues to be favorable for the next few days and the team is doing great!
Greg Vernovage