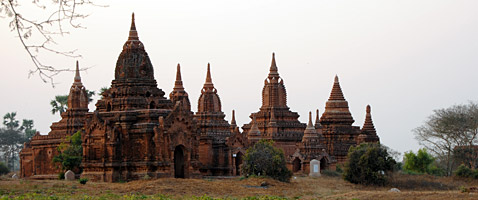 Myanmar Trek Frequently Asked Questions
This information should answer many of your initial questions and also guide you through the next stages of preparing for the expedition. If you have any questions, please feel free to contact us: This e-mail address is being protected from spam bots, you need javascript enabled to view it
How do I get there?
International Mountain Guides has worked for many years with the staff at CTT Destinations to provide professional travel service for participants in our programs. For help with your plans, we urge you to contact Pirjo at CTT Destinations: 800-909-6647 or img@cttdestinations.com
What kind of insurance do I need?
We invest in insurance coverage for commercial liability and medical and disability insurance for our employees and Sherpas while participating on our programs. We cannot insure you for your personal needs, but we do expect you to be as fiscally responsible as we are. We require that you insure yourself against potentially expensive difficulties that may arise. First, Trip Cancellation Insurance may provide financial relief should you be forced to withdraw from the program before it even happens. Next, make sure you have adequate Travel Insurance for coverage should you have a problem during the trip. Medical care and evacuation in remote locations can be expensive. For more information, please see our page on Trip Cancellation and Travel Insurance.
What immunizations will I need?
No immunizations are currently required. It is recommended that you consider the following:
Tetanus-Diphtheria - You should already have. Do you need a booster?
Polio -You should already have. Do you need a booster?
MMR -You should already have. Do you need a booster?
Meningitis - Recommended. Consult your physician.
Hepatitis A - Recommended. Consult your physician.
Hepatitis B - Not a bad idea. Ask your physician.
Cholera - Ask your physician. Not usually recommended any more.
Typhoid - Not a bad idea to be safe. The tablet form, Vivotif Berna, is good for five years.
Rabies - The new vaccine is easy. Myanmar has rabid animals.
Malaria - Malaria chemoprophylaxis is highly recommended. We recommend Malarone.
We recommend that you visit the travel clinic at a major University Hospital or your local Public Health Department for the most up to date info on travel requirements, or check the Center for Disease Control Website at www.cdc.gov.
What's included in the trip cost?
Cost Includes:
Transfers between hotel and airport in Yangon
Hotels with breakfast for Yangon
Hotels with all meals for rest of the trip
Domestic flights and domestic airport taxes
Ground transfers and transportation per itinerary
Sightseeing tours and entry fees
Trekking permits and fees
Local guides
Cost Does Not Include:
International round-trip air fare and airport taxes
Personal sundries and beverages
Personal expenses
Gratuities
Myanmar visa (more information will be provided)
Costs incurred as a result of delays or events beyond the control of IMG
Required insurance policies (medical, evacuation, trip cancellation, etc.) NOTE: We require that you have medical, evacuation, and cancellation insurance. For more info please see our page on travel insurance.
Customary but optional tips for IMG staff