IMG's 2023 Mt. Everest Expedition Coverage
Led by Eric Simonson, Ang Jangbu Sherpa, Phunuru Sherpa, and Max Bond

Mountain Cleaned; Climbers Reach Kathmandu
May 21, 2023
Ang Jangbu report that the Sherpa team have brought down the final loads from the upper camps, and all IMG climbers and sherpas are finished going above Base Camp. Ang Pasang will oversee the final drying and packing up of all the gear, and getting it carried down to our storeroom in Gorak Shep.

While Kieran elected to trek out, this morning Jangbu, Phunuru, Max, Rebecca and head cook Kaji flew to Lukla and then to Phaplu, after which they drove the remaining distance to Kathmandu, where they are now tucked into the hotel.
This 2023 Everest season has been challenging for our teams, and I would like to personally thank all our climbers, members, trekkers, Sherpa team, support staff, and all the unsung heroes that made everything go smoothly. We appreciate your hard work, patience, and flexibility. It's a wrap!
—Eric Simonson
Climbers Descend to Base Camp
May 18, 2023
The IMG climbers have now reached the bottom of the Icefall and will cross the ice, water, and rubble of the lower Khumbu Glacier for the last time to reach Crampon Point. Yay!
The expedition is not over yet, but this is great news.
—Eric Simonson
All Summit Climbers Back in Camp 2
May 18, 2023
Ang Jangbu reports that all members made it down to Camp 2 yesterday evening, safely and on their own power. Additionally, our Sherpa team was able to follow the climbers down with the gear from Camps 4 and 3, so now everything and everybody from the IMG team is down from up high on Everest. Way to go, team!!
Tomorrow the plan is for the Sherpas to start pulling all the gear from Camp 2 down to Camp 1, and the members will descend from Camp 2 to Base Camp. Speaking of Base Camp, the Fischer trek team made it to EBC yesterday as well, coming up from Lobuche.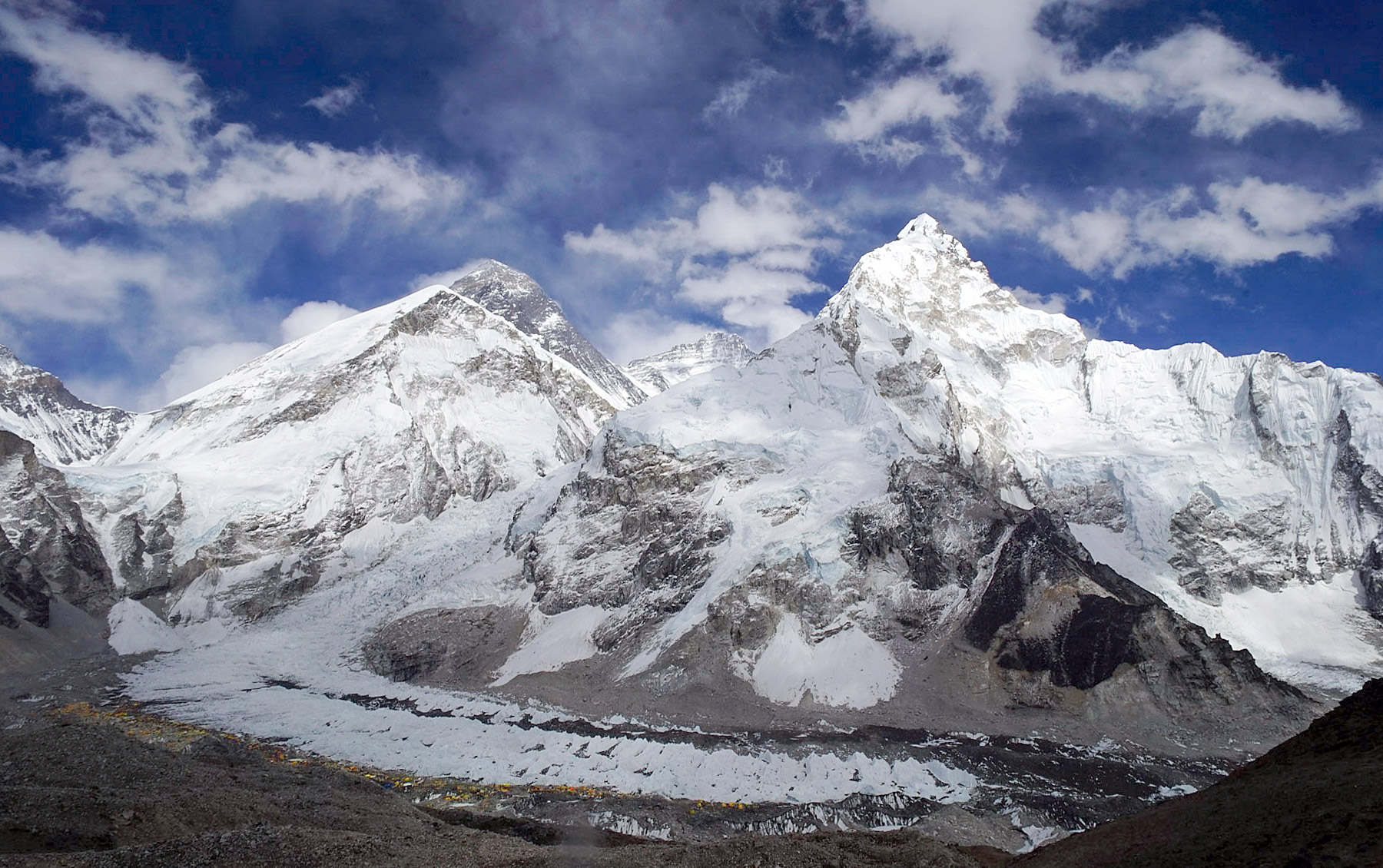 We'll keep you posted on the team's departure plans. First things first, however, is getting the rest of the gear and people down to Base Camp, so, the trip is not over yet. Though things are going in the right direction!
—Eric Simonson
Summit Climbers Safely Down to the South Col
May 17, 2023
Ang Jangbu reports from Base Camp that everyone was back on the South Col at 10:15am Nepal time. From the summit, that's over 3000 vertical feet of steep descending, so, good to hear it went smoothly.
The climbers will now take a two-hour rest break, and then head down to Camp 2 in the afternoon.
So far, so good!
—Eric Simonson
Everest Summits!
May 17, 2023
Phunuru called from the summit of Everest to report the entire IMG team reached the top between 5:15 and 6:25am, May 18, 2023 (Nepal time) in excellent weather conditions. Congratulations team!
Now the climb is exactly one half over. After some photos and soaking in the view for a few minutes, it is time to start down. They still have a long way to go.
We'll keep you posted!
—Eric Simonson