IMG's 2020 Mt. Everest Expedition Coverage
Led by Eric Simonson, Ang Jangbu Sherpa, Greg Vernovage, Harry Hamlin, Phunuru Sherpa, Nathan Berry, Jonathan Schrock

Oxygen and Gear Moving Up the Khumbu Valley
February 17, 2020
Ang Jangbu checked in to let us know that more loads of IMG oxygen and gear have now arrived in the Khumbu Valley by helicopter. Like everything in Nepal, this is a bit of a process!
Since the helicopters are expensive, to shorten the flying time we send the loads by truck to the airport in Phaplu, a one-day drive east of Kathmandu and closer to the Everest area. Since the big truck is not allowed to come into the center of Kathmandu, our team first had to make several shuttles of loads in a small truck to the outskirts of town, where they were packed into a bigger truck for the drive to Phaplu. Once in Phaplu the loads were sling loaded by helicopter to Pangboche where they were received by our Sherpas. This gear has now been stored in Pangboche and will soon be moving up the valley towards Everest Base Camp on yaks and porters.
Back here in Washington State, we are preparing for the final food shopping spree and starting to repack everything for the next shipment to Kathmandu. By removing unnecessary packaging, we minimize the amount of garbage that heads to Everest BC as part of our commitment to Leave No Trace and recycling.
—Greg Vernovage, International Program Director
IMG's Everest 2020 Expedition is Gearing Up
February 4, 2020
We have been working hard on the upcoming 2020 IMG Everest expedition. This will be the 26th Everest expedition that IMG has organized, and we are happy to report that we have a great looking team of climbers and guides from 11 different countries. Now we are working hard on the preparations for the upcoming Everest programs.
IMG Senior Guide Phunuru Sherpa returned to Nepal in early January from leading our holiday trip to Kilimanjaro and went straight back to his home in

Phortse to begin organizing the Everest guides. Phunuru reports that there has been a considerable amount of snow in the Khumbu this winter which is good for the mountain as well as the potatoes!
Up in the Khumbu, Phunuru met with our team and has confirmed the staffing for the Everest expedition. He also had a chance to train with some of our up and coming guides at the Khumbu Climbing School where he was instructing. Further up the Khumbu valley, Ang Karma and Sonam Tashi went to Everest Base Camp at the end of January to secure our 2020 camp site.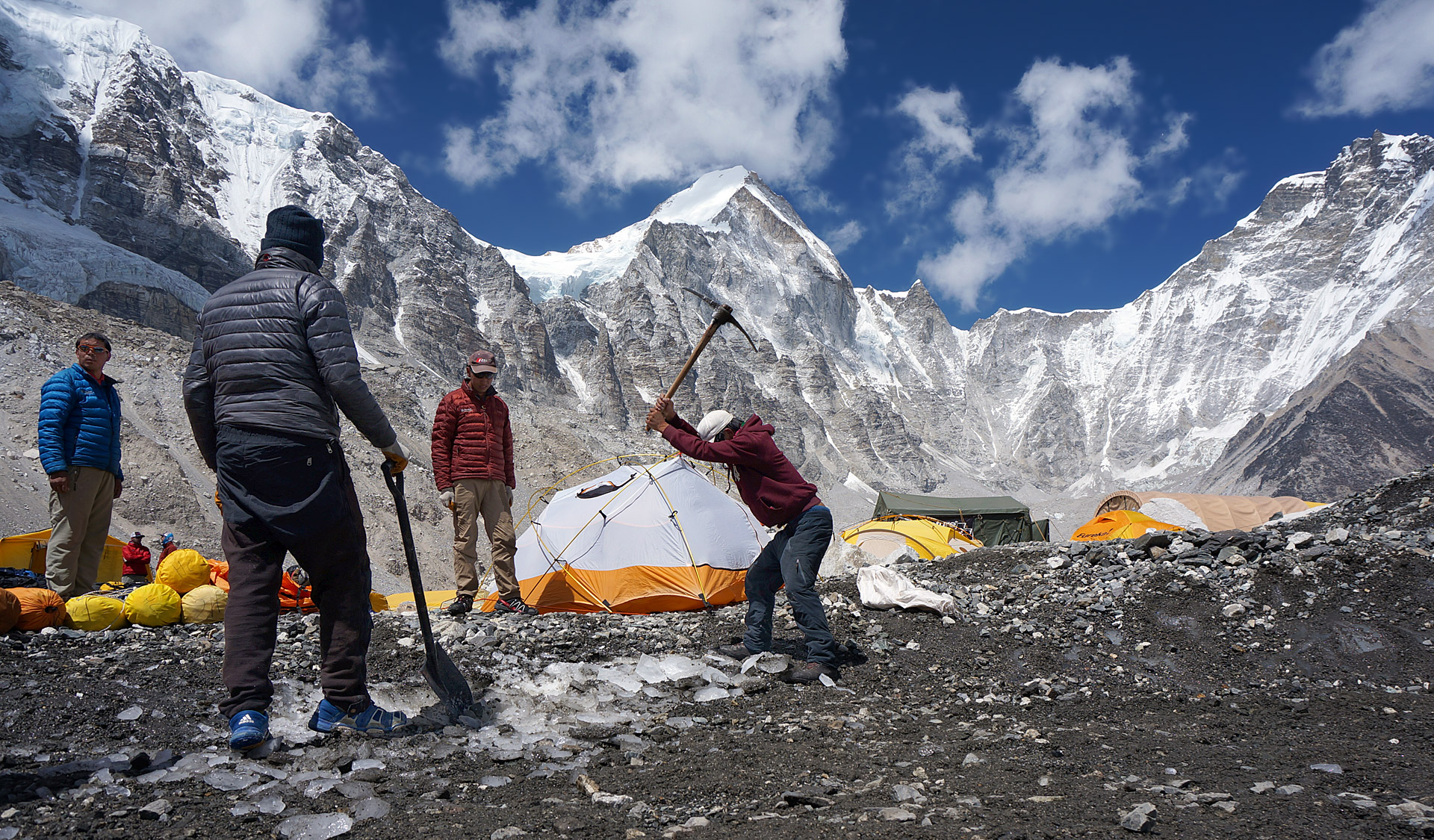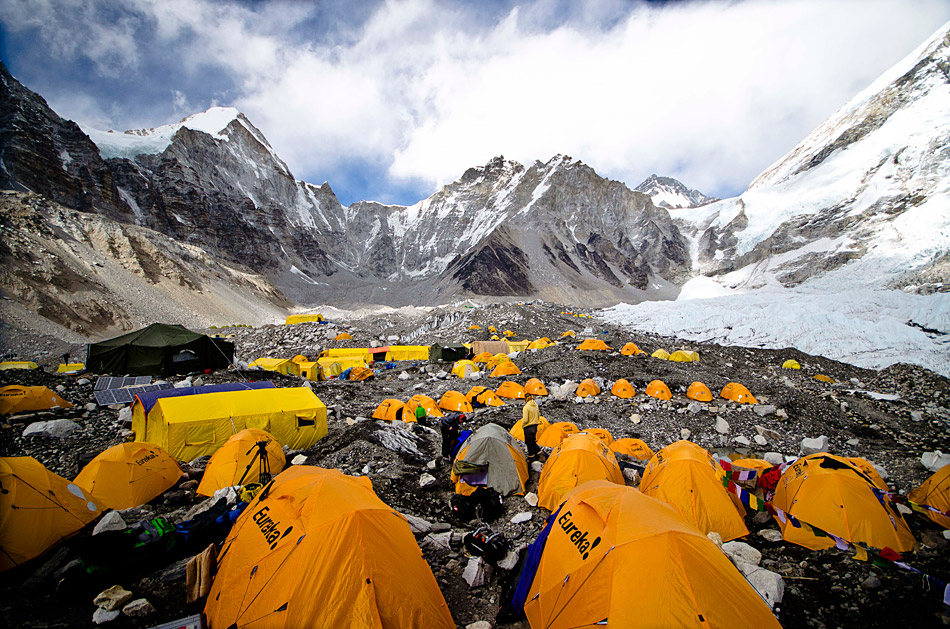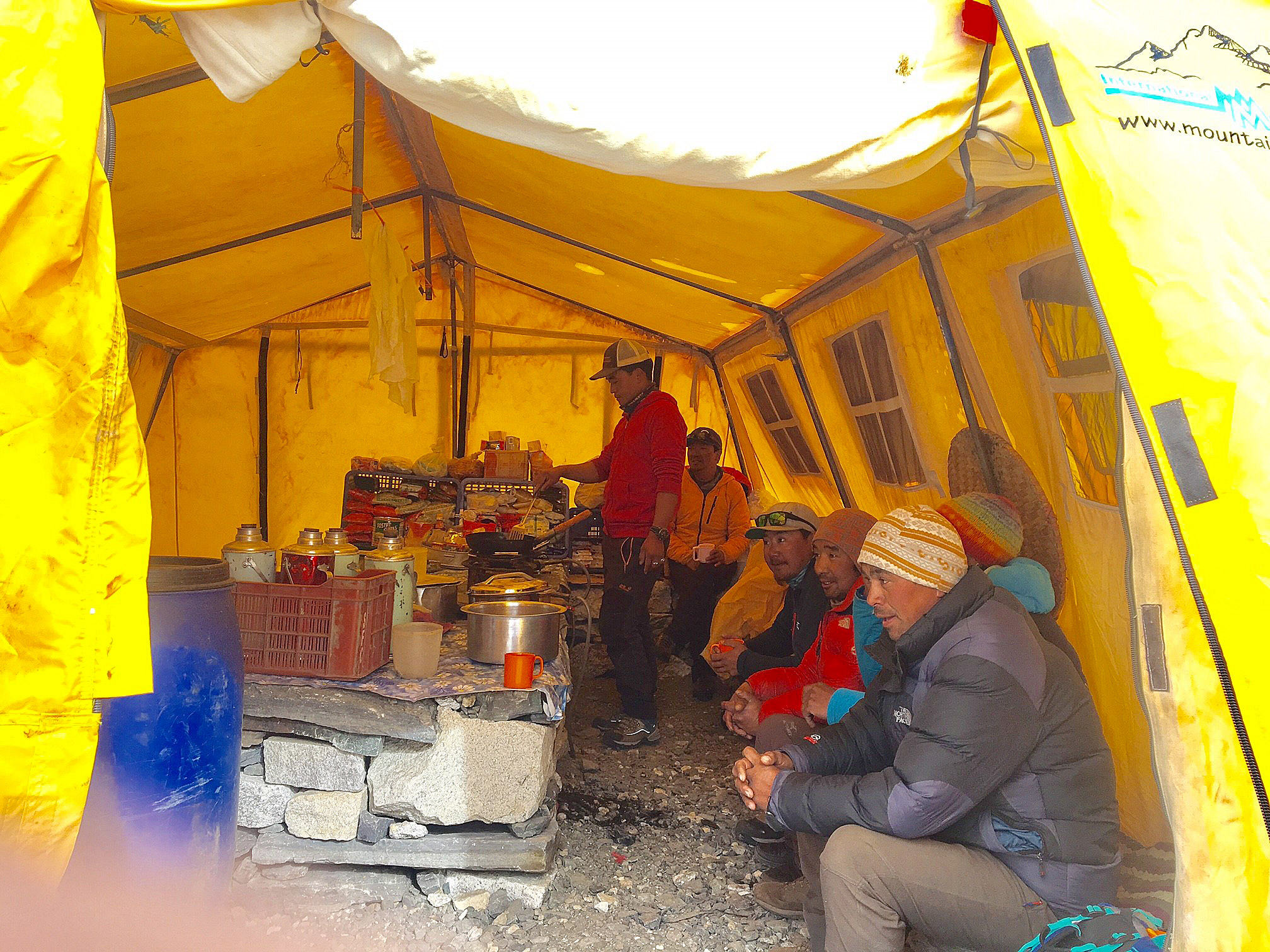 Meanwhile back in Kathmandu, Ang Jangbu and his team have packed up the first batch of loads and these have already been sent into the Khumbu.

Here in the USA, our high altitude oxygen cylinders were inspected, refilled, shipped and yesterday they arrived back in Nepal. Ang Jangbu and his team are now clearing them through Nepal customs and will then be repacking them for the trip to Base Camp. Now we are assembling our big shipment of food and equipment which will also be airfreighted to Nepal in the coming weeks. We are getting ready!
—Greg Vernovage, International Program Director