Help Support IMG's Nepal Team
The IMG Climbing Community has come together many times in the past to support our friends in Nepal during difficult times. In this year's devastating economic impact, IMG will honor its commitment to pay our entire team in Nepal for the Spring 2020 season, just as we did in 2014 and 2015.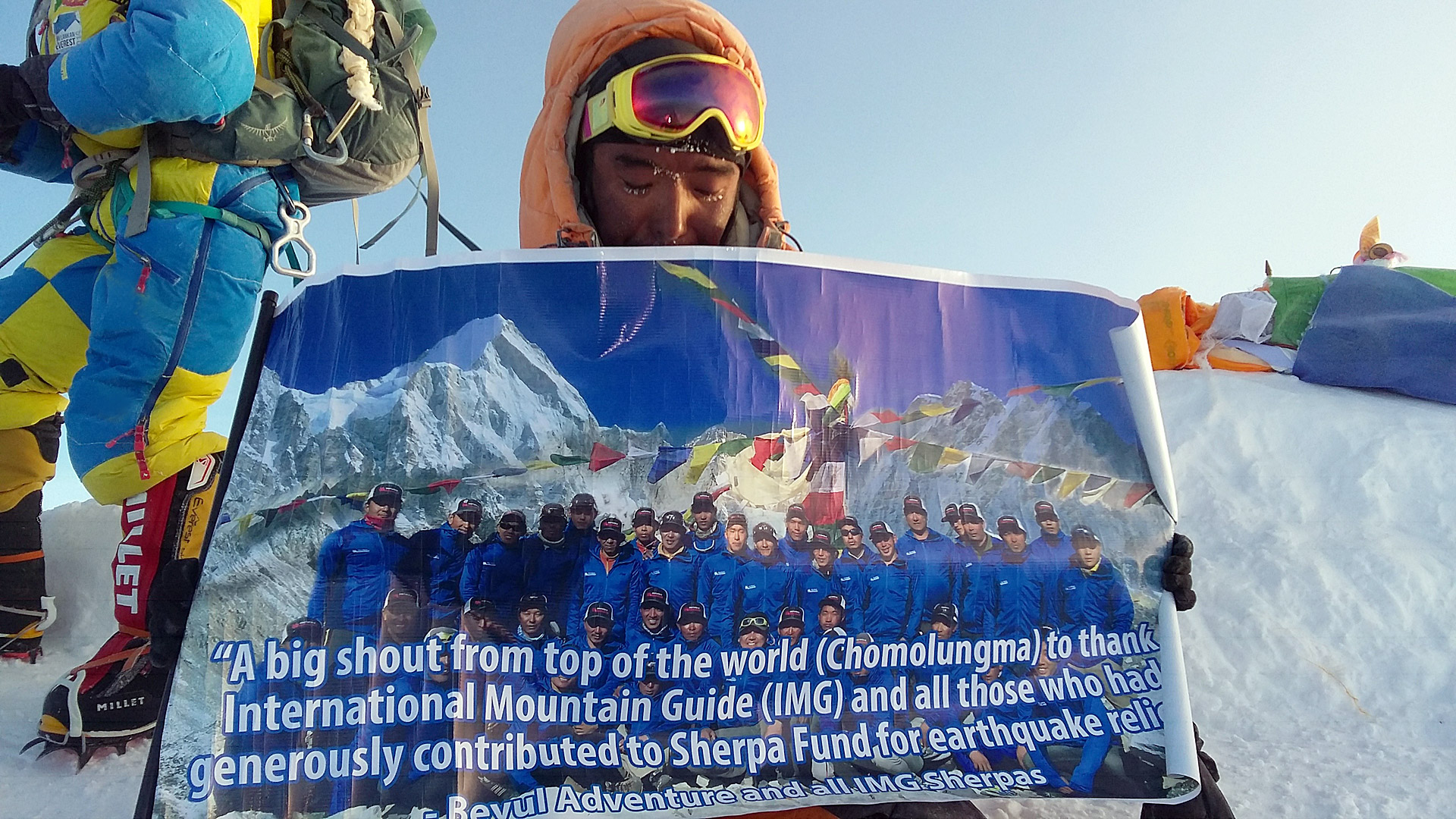 Help IMG demonstrate our appreciation for our staff in Nepal and all that they do. We invite you to join us in making an even larger gift to help their families, neighbors and communities in Kathmandu and the Khumbu Valley weather the storm of this economic disaster.
How You Can Help
100% of donations go to IMG's Nepal staff and their families.
You can use a credit card or bank account to donate securely through PayPal:
Donate Securely Through PayPal
Or send us a check at:
International Mountain Guides
P.O. Box 246
Ashford, WA 98304 United States
Unlike many other NGOs and crowd sourcing websites, IMG will receive any money sent by you and will forward 100% of collected gifts to the team in Nepal in your name. We are grateful for your consideration.
If you would like to send a donation via bank wire, please reach out to Greg Vernovage at: everest@mountainguides.com for transaction instructions.
Thank you, and we look forward to adding your name to the "Banner of Heroes."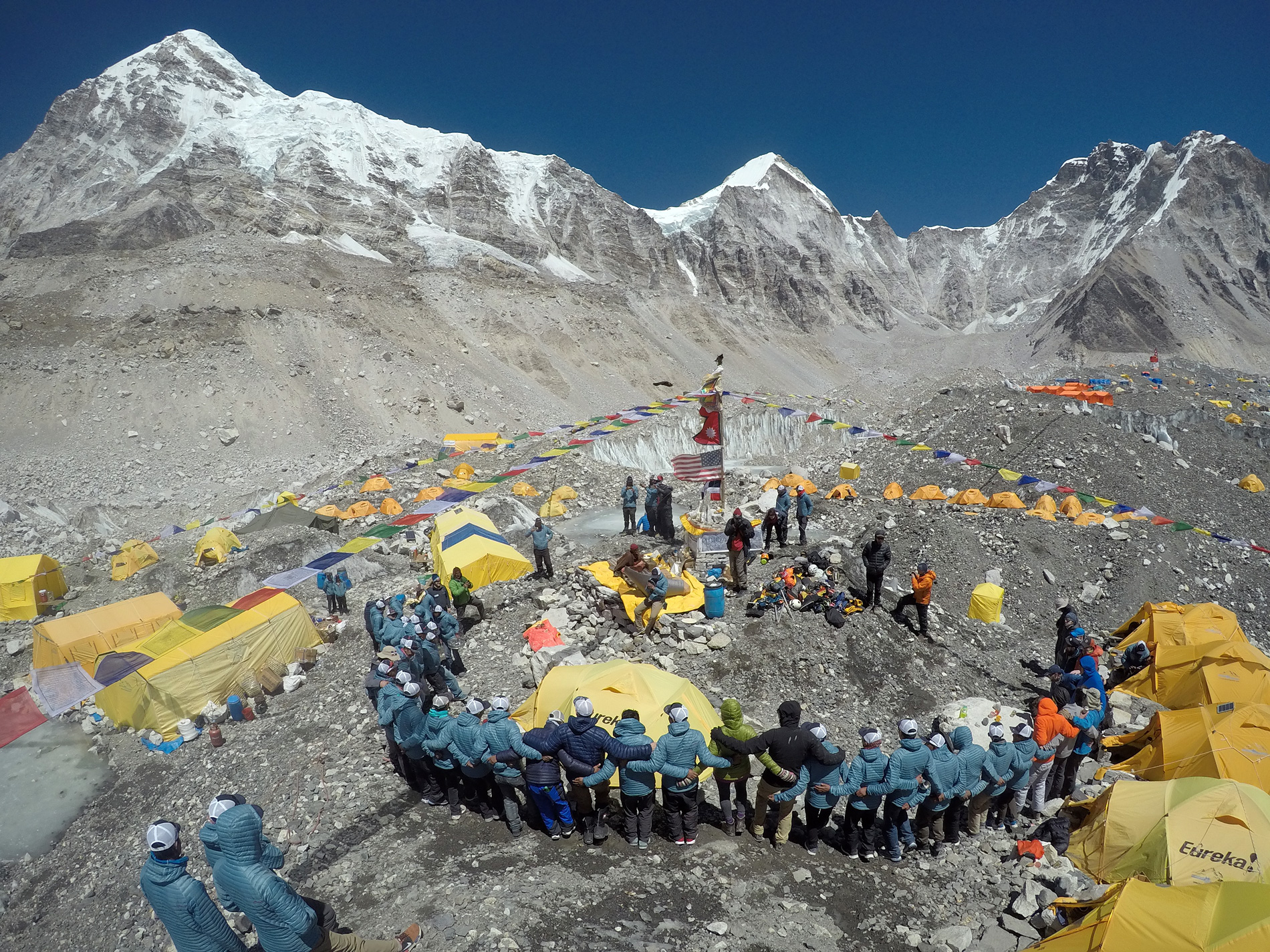 Nepal Suspends Climbing Season
March 13, 2020
The Government of Nepal has now confirmed early news reports that tourism and mountaineering would be shut down for the spring climbing season, and they have issued official documents.
Our top priority is the health and wellbeing of our Climbing and Trekking Teams as well as our loyal staff in Nepal. There are still a great number of unknowns surrounding the abrupt end to the spring season that we are working through.
We are committed to working with our team, and I want to voice my appreciation to everyone for their understanding as we navigate this difficult time.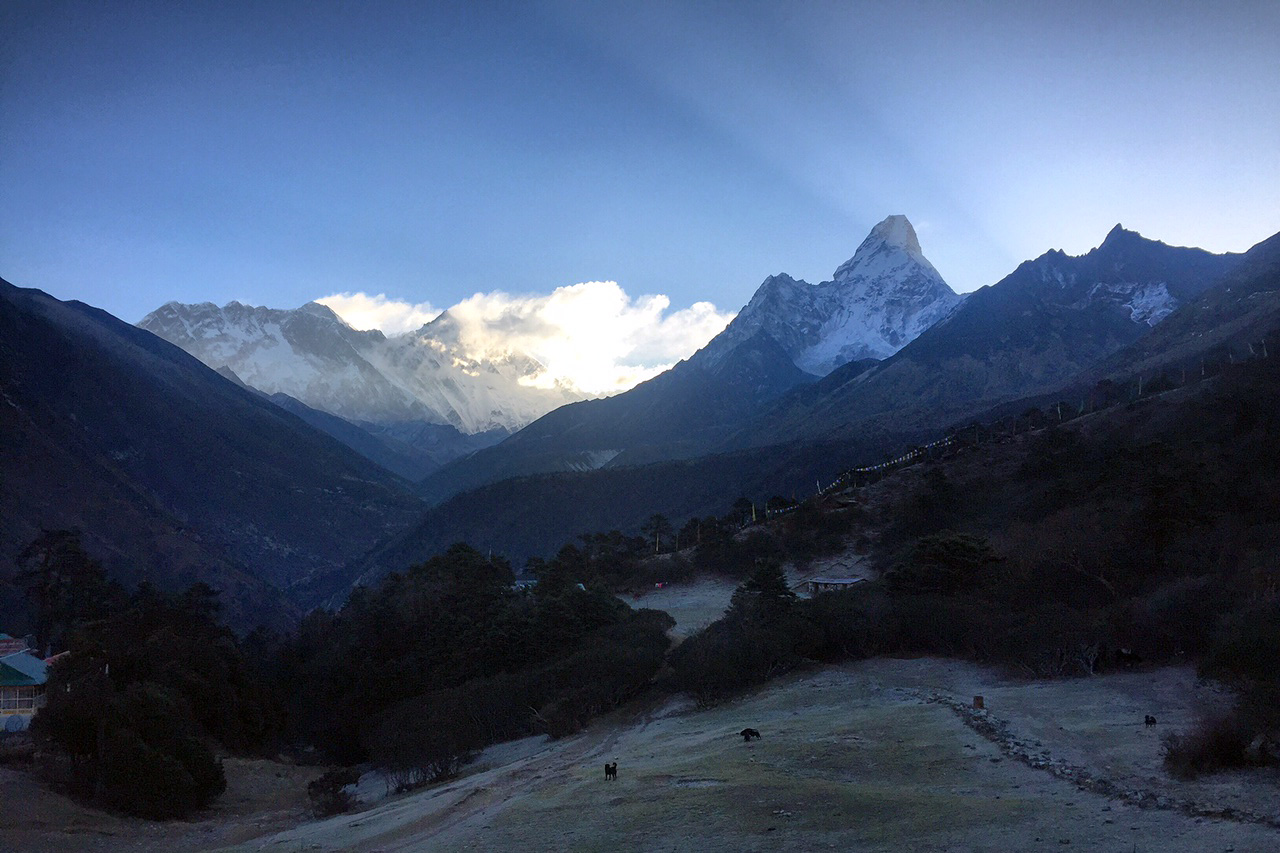 Mount Everest is not going anywhere, and we will be back as soon as we can!
—Greg Vernovage, International Program Director