IMG's 2019 Mt. Everest Expedition Coverage
Led by Eric Simonson, Ang Jangbu Sherpa, Greg Vernovage, Justin Merle, Phunuru Sherpa, Harry Hamlin, Adam Clark

It's a Wrap!
May 27, 2019
The Sherpas are now off the mountain and Base Camp is being deconstructed. Members are trekking out or already back to Kathmandu. We are very pleased with this year's effort, with all but one of our summit climbers (those who were able to reach the South Col) going on to make the top!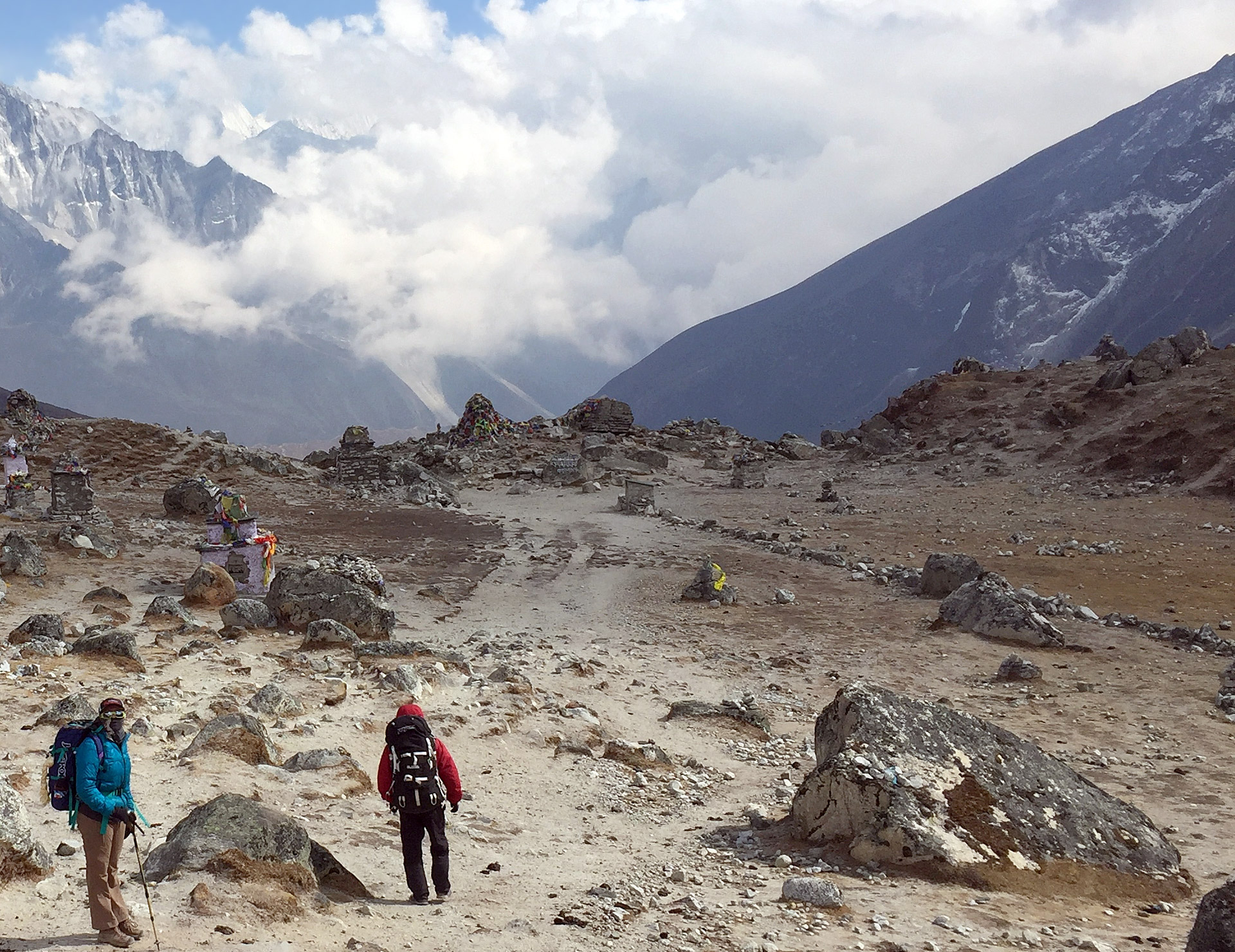 Thanks for following along with our team! A big shout out to our climbers and trekkers, our great IMG sherpa team, and our leaders: Greg, Jangbu, Phunuru, Adam, and Harry. Well done!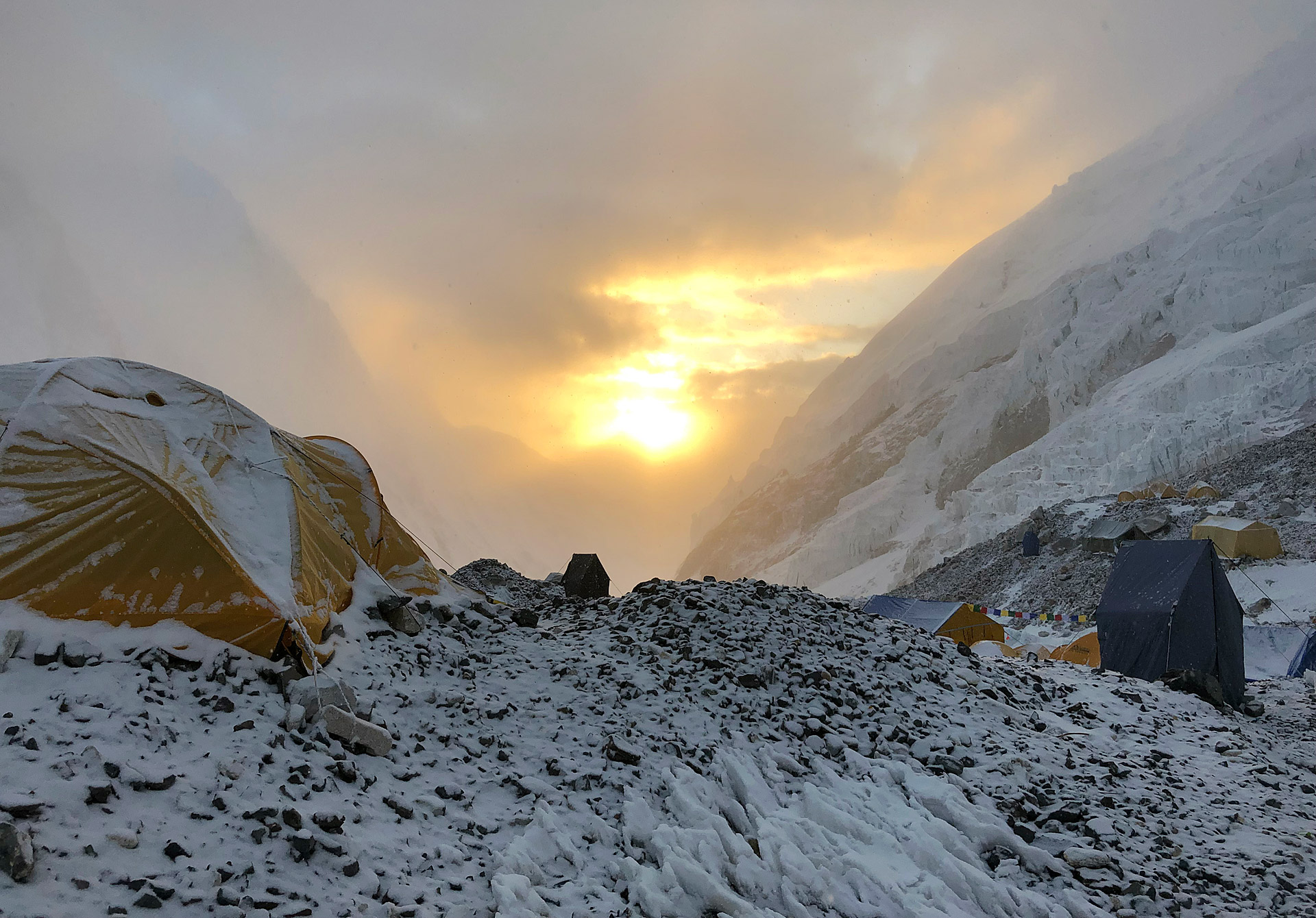 The 2019 IMG Everest expedition is finished.
—Eric Simonson, IMG Partner
IMG Climbers All Down to Base Camp
May 25, 2019
Greg and Ang Jangbu report that all the climbers and their guides are back to Base Camp. For these climbers walking out of the Icefall at the end of the trip is a moment they will never forget. Well done, team!
Now, our sherpa support team have only a couple more days of down-carries to do. So far, so good. At Base Camp our sirdar Ang Pasang and the kitchen staff have been dismantling the tents and packing up the gear. Equipment will go to our store room in Gorak Shep, the burnable garbage goes to the incinerator in Namche, and the cans, bottles and the empty oxygen cylinders go back to Kathmandu. All the human waste goes down the valley to the designated burial site between Gorak Shep and Lobuche village. We'll leave our Base Camp clean and tidy, ready for next year!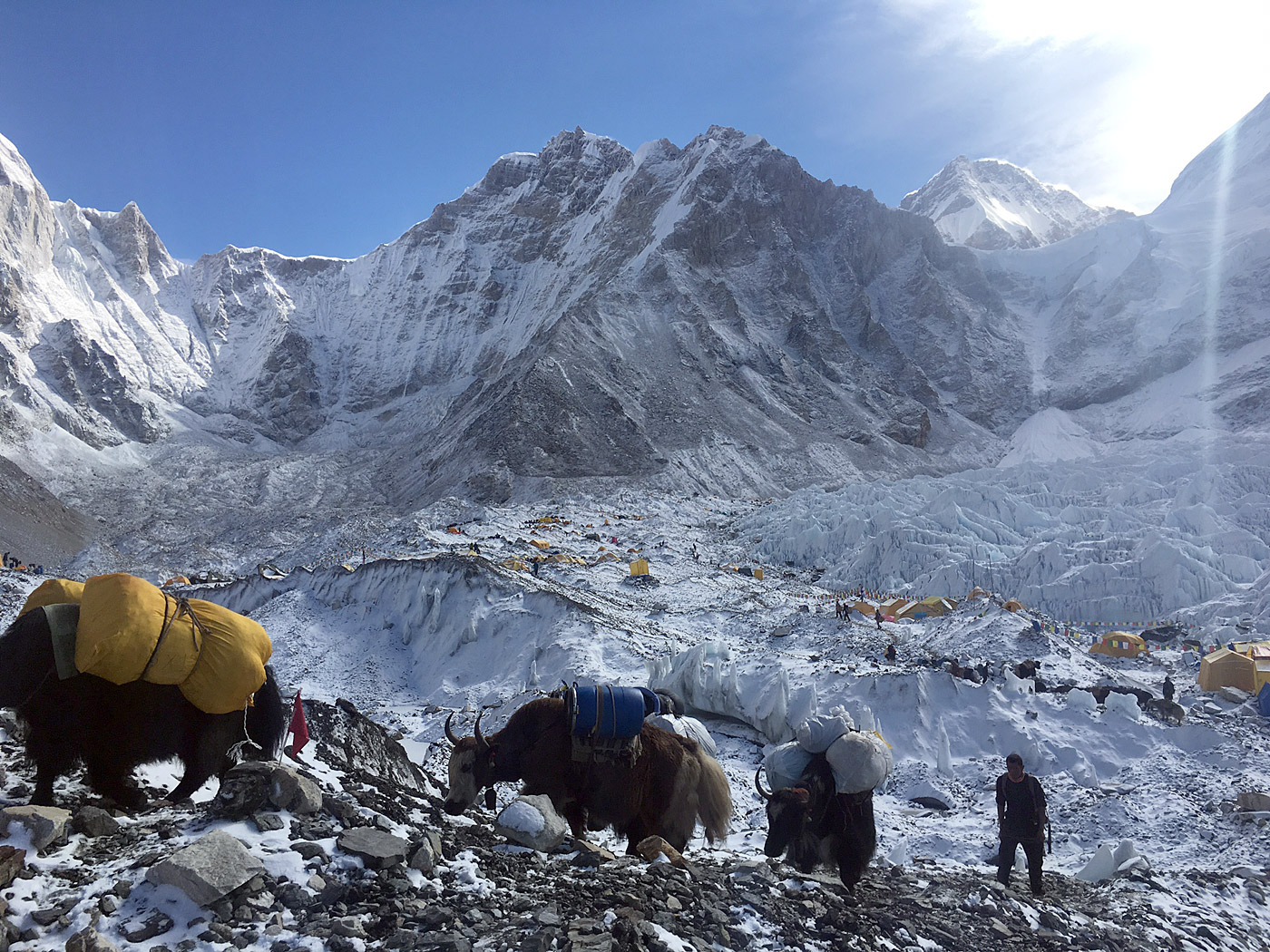 We are getting close, but until the last team member walks out of the Icefall, it's not over.
—Eric Simonson, IMG Partner
All Climbers and Sherpas Down to Camp 2
May 24, 2019
The season is wrapping up here on Mt. Everest. The remainder of our first wave of summiters arrived in Base Camp today, traversing the Khumbu Icefall for their final time. One of our team met the gang out near Crampon Point with a backpack full of Coke and Fanta, and everyone sat around enjoying a cold beverage in the sun while taking off their climbing gear. It's a great feeling! Here are some photos of our happy climbers arriving back to Base Camp.
Today was our last on the upper mountain. Justin and the climbers at the South Col last night descended to Camp 2, and our Sherpa team made a big down-carry, completely removing everything from Camps 3 and 4 down to Camp 2. We are all done with the Lhotse Face for the season!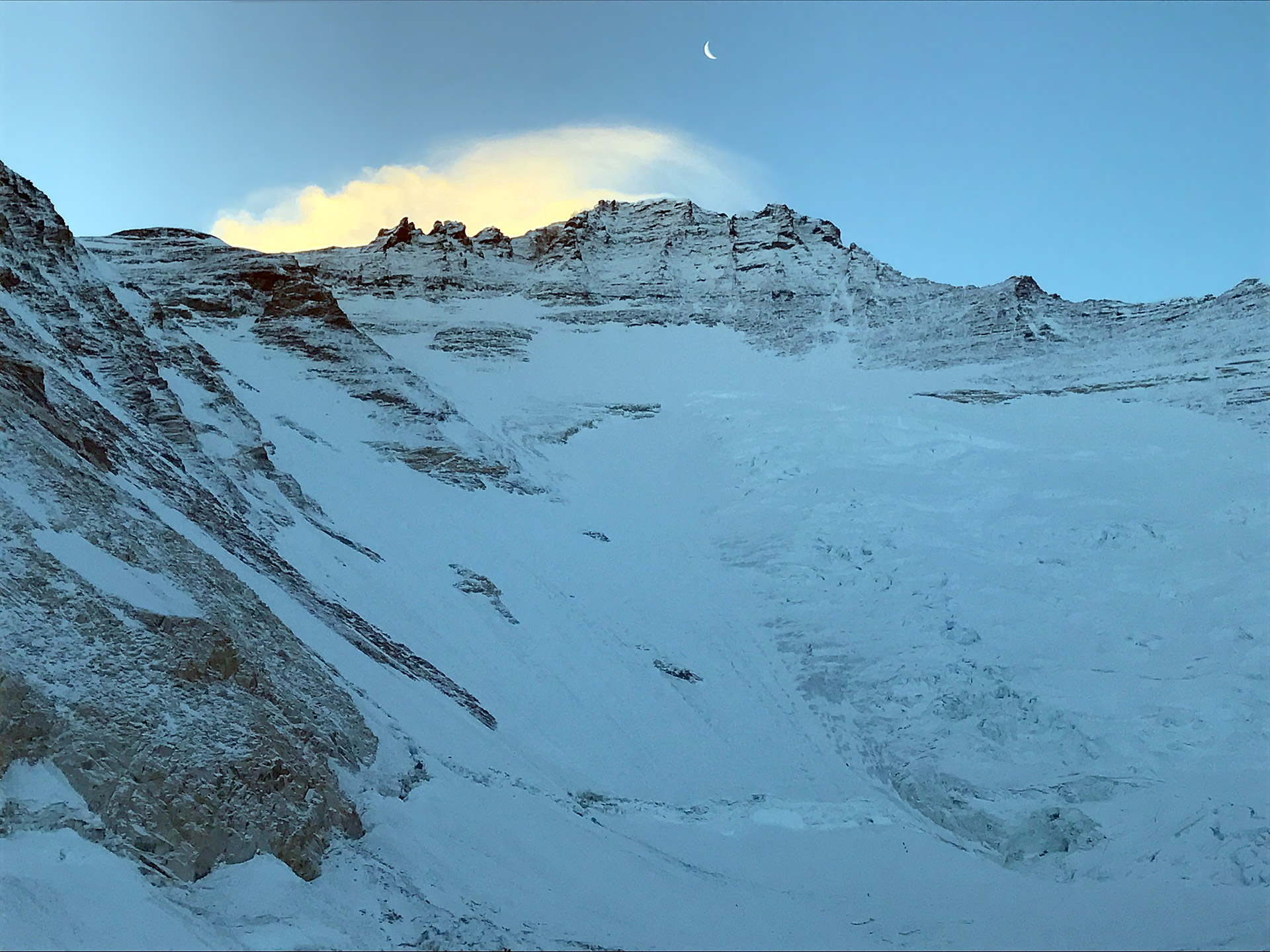 Many of the IMG climbers are now en route to Kathmandu, and the remaining members on the mountain will be descending to Base Camp in the morning. Then our Sherpas will move the gear at Camp 2 down to Camp 1, after which we'll have a final couple days of work carrying the gear down to Base Camp.
—Harry Hamlin, IMG Senior Guide