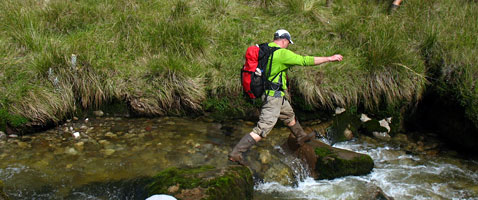 IMG Carstensz Pyramid Gear List
This list is required gear. Some items may be adjusted or changed after your gear check with your IMG guide(s) depending on specific route and weather requirements that may change at the time of your climb/trek. An important note as you pack: we are under weight restrictions on the helicopter flights and with our porters so each item must be considered in light of its functionality and utility. Your bags will be weighed at several points during the trip and excess weight is generally not an option. Consider this carefully as you select your gear and pack your duffels.
Once you are confirmed on the roster, we will be sending newsletters with a more comprehensive gear list with tips for each piece of equipment.
Travel Items
[ ]
2 Duffels - One weatherproof trekking duffel and one regular travel duffel
[ ]
3 luggage locks
[ ]
3 large trash compactor bags
[ ]
6 medium size light trash bags
[ ]
10-quart size Ziploc bags
[ ]
5-gallon size Ziploc bags
[ ]
ultra-light dry bags and stuff sacks
[ ]
Travel wallet
[ ]
Passport (valid for 6 months after the trip ends with extra pages for visa stamps)
[ ]
2 additional passport size photos
[ ]
copy of your travel itinerary
[ ]
$1500USD travel expense money


Trekking Gear
[ ]
Trekking poles
[ ]
Climbing/travel pack - approx. 60-liter volume
[ ]
Pack cover
[ ]
Synthetic +20°F sleeping bag
[ ]
Closed cell foam sleeping pad
[ ]
Inflatable insulated sleeping pad
[ ]
Umbrella


Footwear and Clothing
[ ]
Light tennis shoes
[ ]
Climbing boots
[ ]
Rubber mud boots
[ ]
4 pair medium weight wool hiking socks
[ ]
2 pair liner socks
[ ]
4 synthetic underwear
[ ]
Long underwear
[ ]
Light, synthetic trekking pant
[ ]
Softshell climbing pant
[ ]
Hardshell rain pant
[ ]
Synthetic lightweight short sleeve t-shirt
[ ]
2 synthetic lightweight long sleeve t-shirts
[ ]
Light insulating top
[ ]
Microweight insulating puffy jacket
[ ]
Rain shell jacket
[ ]
Puffy, synthetic insulating parka - medium weight
[ ]
Beanie
[ ]
Buff
[ ]
light weight trekking gloves
[ ]
light weight, leather climbing gloves
[ ]
medium weight, insulating, Gore-Tex gloves
[ ]
Sunhat
[ ]
Small selection of tropical travel clothing - shorts, t-shirts, etc.
[ ]
4 pair ankle socks
[ ]
Sandals/flip flops
[ ]
swimming apparel


Climbing Gear
[ ]
Helmet
[ ]
Climbing harness - light weight
[ ]
10m of 7mm climbing cordelette
[ ]
3 locking carabiners
[ ]
2 non-locking carabiners
[ ]
1 nylon sling - 60cm
[ ]
1 nylon sling - 120cm
[ ]
1 Ascender
[ ]
1 Figure 8


Personal Accessories
[ ]
Headlamp x 2
[ ]
2 additional sets of headlamp batteries
[ ]
2 wide mouth Nalgene 1L water bottles
[ ]
1 wide mouth Nalgene 0.5L water bottle or uninsulated mug
[ ]
Water treatment tablets - 1 bottle Potable Aqua
[ ]
Camera - pocket sized to carry on the climb
[ ]
Spare camera batteries
[ ]
small pocket knife - a multitool is not necessary
[ ]
chemical hand warmers x 2
[ ]
wrist watch with alarm
[ ]
sunglasses
[ ]
Vision correction extra(s) - contacts or eye glasses
[ ]
2 rolls toilet paper
[ ]
small hand sanitizer
[ ]
travel toothbrush and toothpaste
[ ]
small travel towel
[ ]
travel soap
[ ]
ear plugs
[ ]
Lightweight pee bottle - a 1L Gatorade bottle often does the trick.
[ ]
Bug repellant - typically only needed at lower elevations prior to the climb
[ ]
Personal Lunch food - 5 lbs. Mix of high energy trail food. A mix of salty and sweet snacks with high protein and fat content.
[ ]
MP3 player and Kindle or other travel entertainment
[ ]
Small roll of duct tape - just wrap a few strips around a Nalgene bottle for a small supply
[ ]
Cell phone with international roaming capability that works in Indonesia.


Medical
[ ]
Basic first aid - one roll athletic tape, pain reliever, anti-diarrheal, antacid, bandaids, blister treatment
[ ]
Cold medicine
[ ]
Personal prescription meds
[ ]
Expedition Prescription Medications:

Antibiotic for upper respiratory and GI problems (azithromycin / "Z-Pak")
Diamox (acetazolamide) for one week (125 mg twice a day works well for most people).
Sleeping pills for jet lag
Malaria Chemoprophylaxis, if needed based on travel plans
Nifedipine (for pulmonary edema)
Dexamethasone (for cerebral edema)




Equipment List Descriptions
Following is additional information on many of the items on the packing list. This is provided to help you make informed decisions as you select and purchase items for your climb. If you need additional clarification please do not hesitate to contact the IMG Office with your questions.
Duffels Make sure your duffels fall within your airlines checked baggage specs. Your regular travel duffel can be whatever you have used in the past or whatever you find most convenient. It will remain behind while you are on your climb. The trekking duffel should be one of the heavy duty, coated nylon/polyester, weather resistant options offered by several companies. We have had good luck with the North Face Base Camp Duffel. Volume should be in the 90-110L capacity. Your trekking duffel cannot be wheeled. Mark both of your bags for easy identification.
Luggage Locks two for any bags that may remain behind plus one for the trek. This helps keep porters out of your bag.
Plastic bags and ziplocks required gear in the wet environments we'll be in on the climb and trek. Heavy duty compactor trash bags hold up much better to the abuse of being carried and shuffled for a week or more. Ziplocks are for storage and organization of your food and miscellaneous electronic items.
Stuff sacks Sea to Summit, Outdoor Research and Granite Gear make good, ultralight (usually sil-nylon) waterproof stuff sacks for sleeping bags and other gear.
Travel wallet something that provides document and cash security that you can carry on your person at all times.
Passport must be valid for at least six months after your trip ends.
Trekking poles One or two poles. Your guide(s) may recommend bringing only one on the climb. Often you will be scrambling through terrain that makes two poles more of a hinderance than a help. Lightweight and with a smaller basket are preferred. The various carbon-fiber options available usually do the trick.
Travel/trek/climbing pack Optimally you will only need one pack for the entire trip. 45L should provide more than enough volume. Look for options that are described as "climbing packs" by the manufacturer. Keep in mind that you will be climbing while wearing this pack on summit day. A pack that is light-weight, that moves with you while climbing and does not have bulky, heavy hip belts and shoulder straps is best. The Black Diamond Speed 40 is one good option here. A slightly larger pack is ok if you want to hedge your bets, but keep in mind that weight is such a critical issue on this trip, that any unnecessary ounces limit your flexibility in what other gear or food you might want or need to bring.
Pack cover Make sure that this fits well on your climbing pack. Too large or baggy and you end up with loose fabric that ends up snagging and shifting off of your pack.
Sleeping bag A +20°F rated synthetic bag is usually more than sufficient on warmth. Down is not an option on this climb due to the very wet conditions we will be in. Synthetic fill maintains its loft when wet. Down does not. The Mountain Hardwear Ultralamina series is one good option. Whatever options you find, you'll be looking for the higher end synthetic bags to help minimize the weight penalty associated with synthetic vs. down fill.
Sleeping pads A closed cell pad helps protect your inflatable bag as well as providing some lightweight insurance if you have a problem with your inflatable. Your inflatable pad should be something lightweight and insulating like the Cascade Designs NeoAir XLite or Big Agnes Q-Core SL. Avoid down insulated options. Look for a two inch thick (or more) sleeping pad this provides some protection from any standing water on the floor of your tent if and when conditions get very wet.
Umbrella A compact and light umbrella provides great protection when it is too warm to layer up in your rain shell. This must be shorter than your backpack when strapped to the outside.
Light tennis shoes a potential option for a camp shoe and also for walking around in the city during our prep days before flying in. Gore-Tex protection is not necessary but might be nice to have if you use them as a camp shoe.
Climbing boots a lightweight, waterproof, uninsulated, technical climbing boot. We will not be wearing crampons during this climb but many of the options available will be in the crampon compatible category at your retailer. Gore-Tex protection is mandatory. Pre-treating your boots with NikWax type waterproofing is also a very good idea. The La Sportiva Trango Cube GTX and Scarpa Charmoz are good options.
Rubber mud boots We have had good success with the Cabela's Wellington Boot. These have a steel shank in the sole for added protection and seem to fit many people well. Avoid the neoprene upper variety and look for minimal to no insulation. Size these to fit at least a combination of liner sock and medium weight wool hiking sock. Some people have had good success with wearing two pairs of wool trekking socks to protect against blisters. Either way, size the boots to fit as securely as is possible without excess foot movement inside the boot. Consider fitting them with an aftermarket insole like Superfeet (not required). You will be putting a lot of miles in while wearing these, so they must fit comfortably and as close to a hiking boot as possible.
Socks these should be tall enough to cover your leg at least to the height of the top of your mud boots (this helps prevent blisters around your calves and shins at the top of the boots). 4 pairs of medium weight is necessary to allow you to dry out a pair or two while using the others. 2 additional pairs of liner socks help prevent blisters by decreasing friction for your feet.
Long underwear light to medium weight wool or synthetic are good options. No cotton!
Trekking pant A light-weight, synthetic travel pant usually does the job well. Pants that are convertible to shorts also are a nice addition but not necessary. These should be of a lighter material than your climbing pant.
Climbing pant The Patagonia Simple Guide or the Outdoor Research Cirque pants are both good. Note: These are CLIMBING pants and not simply another "trekking" pant. Softshell (stretchy to move with you while climbing) material. Look for options that include at least one thigh pocket for keeping snacks and other necessities at hand during the climb. These should be made out of a water shedding material (look for the term Durable Water Repellant in the description). A "water-proof" material is generally not advised as they will not be very effective and are often too warm. Avoid the heavier weight materials associated with some of the designs made for snowier and colder climbs. These pants will likely be the only lower body layer you wear during the climb. If conditions are colder than normal, adding you long underwear is always an option.
Rain pant A light weight, water-proof, breathable pant with full or three quarter side zips (to allow you to pull the pants on while wearing your boots. Again, light weight is a key term here. Ski pants are not a good option as they are too warm and bulky. The Outdoor Research Furio is one good option.
Upper body base layers a light weight selection of short and long sleeve, synthetic upper layers. These do not need to be thick or very insulating as your other layers will add warmth when layered on top. Think quick drying and comfortable. A half-zipper base layer is nice for the flexibility it offers.
Light insulating layer The Patagonia R1 Hoody is an excellent choice here. A light weight fleece material that is thicker/warmer than your base layer is what you are aiming for. A half-zip design is optimal to allow some adjustment on the fly.
Microweight insulating jacket Patagonia's Nano Puff synthetic jacket variety. This layer is very light and compressible. It provides good warmth on its own for lower elevations or a very warm system with your heavier parka up higher.
Rain shell jacket A minimalist alpine climbing hardshell jacket with hood. Again, ski jackets are too heavy and bulky. This layer should consist of a simple Gore-tex type shell with minimal pockets that fits over all your layers except your larger puffy jacket. Goretex Active Shell jackets usually fall within this category.
Medium synthetic puffy jacket a hooded, medium weight (insulation) jacket with synthetic fill. Look at the Outdoor Research Havoc jacket for a good option for example. This layer should have a DWR coating on the shell fabric (which should not be constructed out of "softshell" type material). A good fit and very compressible are key features.
Beanie synthetic or wool. Non-bulky. Sized to fit under your helmet while climbing.
Buff a good light weight alternative to a full "balaclava" that provides sufficient neck and face protection in stormier conditions.
Gloves a maximum of three pairs. One very light pair to wear while trekking is optional. One pair leather gloves with minimal or no insulation for climbing (pre-treat the leather with Nikwax before your trip). This leather climbing glove should be a nice, fitted glove that allows a lot of dexterity for working with your hands on the climb. The Black Diamond Arc glove is a good option here. Also bring one medium weight, insulated, gore-tex protected glove for colder conditions.
Sunhat a simple baseball cap is sufficient.
Travel clothing bring lightweight clothing that will work well for warm, tropical weather. Some extra underwear and socks for the city are not a bad idea. A couple collared shirts for eating out and travelling. Shorts and sandals for relaxing. Clothing should be designed to be quick drying and easy to hand wash. Bring a small bottle of soap to do laundry in your hotel room. Bring some swimwear for the beach or hotel pools.
Climbing helmet a climbing specific helmet. There are many options in this category. Focus on the lightest options available. The Petzl Sirrocco or Meteor helmets are both good.
Climbing harness light weight and minimalist. Your harness MUST include a belay loop so options like the Black Diamond Bod Harness will not work. The Black Diamond Couloir is one nice option. A full, sport climbing or trad climbing harness is often much bulkier and heavier than we want to have on a climb like this.
Carabiners medium sized locking carabiners like the Petzl Attache or Black Diamond Element. Autolocking is not necessary but having one of your three be autolocking (Black Diamond Magnetrons are nice but not the Gridlock variety) can make life more convenient for you. The non-lockers should be wire gate.
Ascender Petzl is the preferred option here. Left or right hand are both acceptable.
Descender An "old school" figure-8 is necessary for the thick fixed lines on the climb. Newer "tube style" devices will not work. The Black Diamond Super 8 is a nice light weight option.
Headlamp A good, bright headlamp. There are a few water resistant options out there that are good options. The Black Diamond Storm and Petzl Tikka XP are both good. Bring one main headlamp with a set of fresh batteries and two additional sets to refill on the trek. Also bring an ultralight, backup option in case your main lamp gets lost of broken. This could be something like the Black Diamond Ion.
Water bottles basic wide-mouth 1-Liter Nalgene bottles. Mark these with tape and your name. Do not bring CamelBak style water reservoirs. These are difficult to fill and clean and are nearly impossible to fix in the field if they fail. Also bring either a half-liter Nalgene or a small mug for drinks in camp.
Snack food approximately 5 lbs of snack food and drink mix. Drink mixes should be enough to treat 10 liters (based on personal preference for flavored drinks). Food should be as wide a selection as possible and range from salty and fatty food to tasty, sugary snacks you know you have enjoyed in the past. Any energy bars should include at least 10-20 grams of protein apiece. Other snack ideas include GORP, cheese and meat sticks, fruit chews, chocolate, peanut butter, foil pack chicken, etc. Also throw in about 6-8 GU type energy gels for a quick hit of energy when needed.
Sunglasses these do not need to be full glacier glasses, but some eye protection for the climb is necessary. The darkest glacier glasses often make life more difficult for travel in the jungle so your average sunglasses should be enough.
Battery charger a small battery you can use to recharge your MP3 player or e-reader from is an option. Do not bother to bring a solar panel as our weather is unlikely to make this very useful.