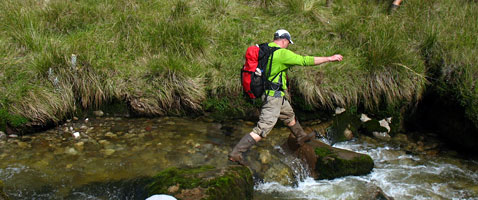 IMG Carstensz Pyramid Gear List
This list is required gear. Some items may be adjusted or changed after your gear check with your IMG guide(s) depending on specific route and weather requirements that may change at the time of your climb/trek. An important note as you pack: we are under weight restrictions on the helicopter flights and with our porters so each item must be considered in light of its functionality and utility. Your bags will be weighed at several points during the trip and excess weight is generally not an option. Consider this carefully as you select your gear and pack your duffels.
Once you are confirmed on the roster, we will be sending newsletters with a more comprehensive gear list with tips for each piece of equipment.
Travel Items
[ ]
2 Duffels — One weatherproof trekking duffel and one regular travel duffel
[ ]
3 luggage locks
[ ]
3 large trash compactor bags
[ ]
6 medium size light trash bags
[ ]
10-quart size Ziploc bags
[ ]
5-gallon size Ziploc bags
[ ]
ultra-light dry bags and stuff sacks
[ ]
Travel wallet
[ ]
Passport (valid for 6 months after the trip ends with extra pages for visa stamps)
[ ]
2 additional passport size photos
[ ]
copy of your travel itinerary
[ ]
$1500 USD travel expense money


Trekking Gear
[ ]
Trekking poles
[ ]
Climbing/travel pack — approx. 60-liter volume
[ ]
Pack cover
[ ]
Synthetic +20°F sleeping bag
[ ]
Closed cell foam sleeping pad
[ ]
Inflatable insulated sleeping pad
[ ]
Umbrella


Footwear and Clothing
[ ]
Light tennis shoes
[ ]
Climbing boots
[ ]
Rubber mud boots
[ ]
4 pair medium weight wool hiking socks
[ ]
2 pair liner socks
[ ]
4 synthetic underwear
[ ]
Long underwear
[ ]
Light, synthetic trekking pant
[ ]
Softshell climbing pant
[ ]
Hardshell rain pant
[ ]
Synthetic lightweight short sleeve t-shirt
[ ]
2 synthetic lightweight long sleeve t-shirts
[ ]
Light insulating top
[ ]
Microweight insulating puffy jacket
[ ]
Rain shell jacket
[ ]
Puffy, synthetic insulating parka — medium weight
[ ]
Beanie
[ ]
Buff
[ ]
light weight trekking gloves
[ ]
light weight, leather climbing gloves
[ ]
medium weight, insulating, Gore-Tex gloves
[ ]
Sunhat
[ ]
Small selection of tropical travel clothing — shorts, t-shirts, etc.
[ ]
4 pair ankle socks
[ ]
Sandals/flip flops
[ ]
Swimming apparel


Climbing Gear
[ ]
Helmet
[ ]
Climbing harness — light weight
[ ]
10m of 7mm climbing cordelette
[ ]
3 locking carabiners
[ ]
2 non-locking carabiners
[ ]
1 nylon sling — 60cm
[ ]
1 nylon sling — 120cm
[ ]
1 Ascender
[ ]
1 Figure 8


Personal Accessories
[ ]
Headlamp x 2
[ ]
2 additional sets of headlamp batteries
[ ]
2 wide mouth Nalgene 1L water bottles
[ ]
1 wide mouth Nalgene 0.5L water bottle or uninsulated mug
[ ]
Water treatment tablets — 1 bottle Potable Aqua
[ ]
Camera — pocket sized to carry on the climb
[ ]
Spare camera batteries
[ ]
small pocket knife — a multitool is not necessary
[ ]
chemical hand warmers x 2
[ ]
wrist watch with alarm
[ ]
sunglasses
[ ]
Vision correction extra(s) — contacts or eye glasses
[ ]
2 rolls toilet paper
[ ]
small hand sanitizer
[ ]
travel toothbrush and toothpaste
[ ]
small travel towel
[ ]
travel soap
[ ]
ear plugs
[ ]
Lightweight pee bottle — a 1L Gatorade bottle often does the trick.
[ ]
Basic first aid — one roll athletic tape, pain reliever, anti-diarrheal, antacid, bandaids, blister treatment
[ ]
Bug repellant — typically only needed at lower elevations prior to the climb
[ ]
Personal prescription meds
[ ]
Expedition/altitude meds — see list provided
[ ]
Cold medicine
[ ]
Personal Lunch food — 5 lbs. Mix of high energy trail food. A mix of salty and sweet snacks with high protein and fat content.
[ ]
Smartphone and Kindle or other travel entertainment
[ ]
Small roll of duct tape — just wrap a few strips around a Nalgene bottle for a small supply
[ ]
Cell phone with international roaming capability that works in Indonesia.


Prescription Medications
[ ]

Antibiotic for upper respiratory and GI problems

(azithromycin / "Z-Pak")

Diamox (acetazolamide) for one week (125 mg twice a day works well for most people).
Sleeping pills for jet lag
Malaria Chemoprophylaxis, if needed based on travel plans
Nifedipine (for pulmonary edema)
Dexamethasone (for cerebral edema)