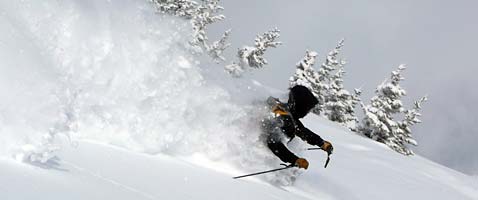 Cascades Backcountry Skiing and Snowboarding Frequently Asked Questions
This information should answer many of your initial questions and also guide you through the next stages of preparing for the expedition. If you have any questions, please feel free to contact the IMG office (office@mountainguides.com) or Harry Hamlin directly: harry.hamlin@mountainguides.com
How do I get there?
International Mountain Guides has worked for many years with the staff at CTT Destinations to provide professional travel service for participants in our programs. For help with your plans, we urge you to contact Pirjo DeHart at CTT Destinations: 425-831-0367 or pirjo.dehart@cttdestinations.com
On the first day of your trip, plan to meet your guide at the Alpine Inn at Crystal Mountain at 7:30 am. For directions to the Alpine Inn and if you plan on straying at Crystal Mountain please check crystalhotels.com or skicrysta.com for more information.
What kind of insurance do I need?
We invest in insurance coverage for commercial liability and medical and disability insurance for our employees while participating on our programs. We cannot insure you for your personal needs, but we do expect you to be as fiscally responsible as we are. We require that you insure yourself against potentially expensive difficulties that may arise. First, Trip Cancellation Insurance may provide financial relief should you be forced to withdraw from the program before it even happens. Next, make sure you have adequate Travel Insurance for coverage should you have a problem during the trip. Medical care and evacuation in remote locations can be expensive. For more information, please see our page on Trip Cancellation and Travel Insurance.
What's included in the trip cost?
Cost Includes:
guides
group equipment including tents, stoves, climbing ropes and hardware
permits
Cost Does Not Include:
transportation costs
ski equipment
ski lift tickets (if you decide to use lifts)
food and lodging