International Mountain Guides®
International Mountain Guides directors Phil Ershler, George Dunn, Eric Simonson, and Paul Baugher, along with their
amazing guide staff
, organize and lead climbing, trekking and mountaineering expeditions around the world, from the classic climbs of the Alps and Andes to the 8,000m peaks of the Himalayas. We continue to be one of the most respected and active guiding companies in the world. Since 1986 we have conducted hundreds of expeditions to destinations around the globe, and the fact that most of
our customers
climb with us again and again tells us we're doing things right!
Read more About IMG »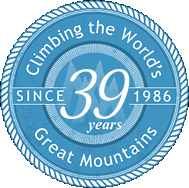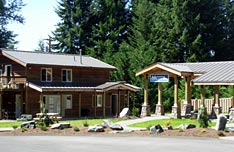 IMG's Headquarters in Ashford, WA
46°45', 27.6" • W 122°01', 20.4' • 1658'
Contact Us
•
Directions
•
Map

I know you hear this constantly, but your guides and your company are so far above the rest of the industry that there is just no comparison... I especially appreciate that every time I climb with your company I feel like your guides are there because they truly love guiding climbers... They love climbing and the mountains, but it is evident that what they really enjoy is the art of guiding and helping climbers achieve their goals... and that is why I come away from my IMG trips feeling successful and looking forward to my next climb with your team... I will absolutely NEVER climb with any other company. Why would anyone want to experience anything less than what your company offers?