July 21, 2022
The climbing team from Bolivia has had an eventful couple of days! After arriving in Copacabana on Monday, the team set out for an acclimatization hike gaining spectacular views of the city and enjoying dinner at a local restaurant.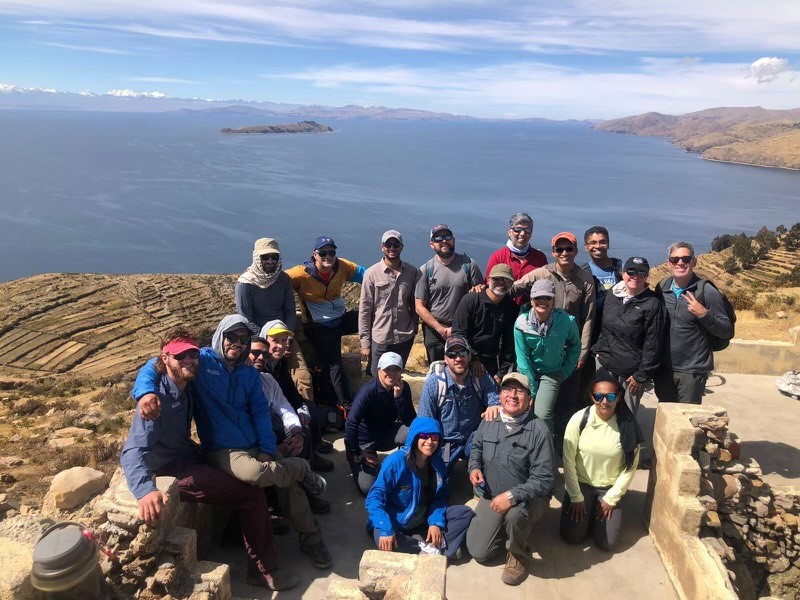 On Wednesday, the team took a boat ride to the nearby Sun Island on Lake Titicaca, enjoying beautiful hiking and a stunning local meal overlooking the water. Lake Titicaca is at 12,507 ft allowing our team to continue to acclimatize for their upcoming climb of Pequeno Alpamayo.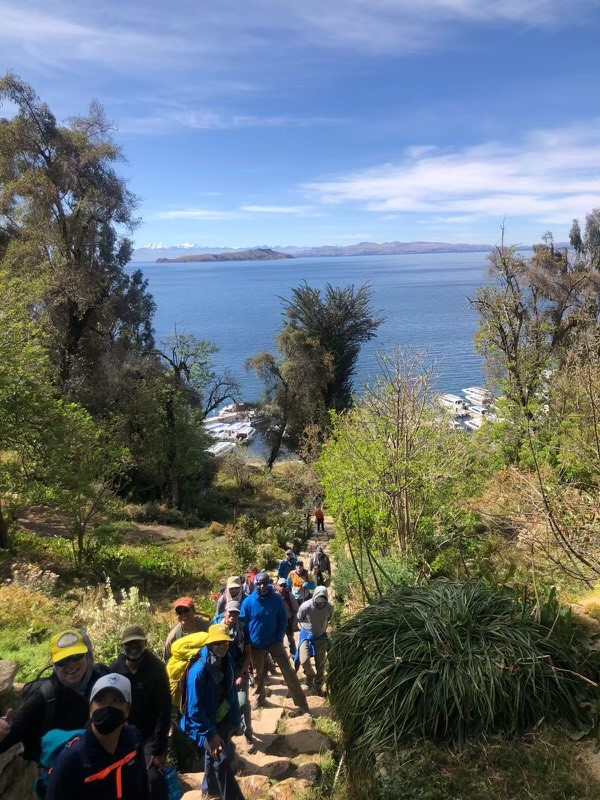 Today the team departs Copacabana to travel to Tambo Condoriri, a basecamp where the climbers will continue to acclimatize before ascending to Condoriri Base Camp proper tomorrow.
All is well in Bolivia!