March 8, 2011
As another set of winter storms is heading our way over the next few days, which only drives home the point that Mt. Rainier is the premier training ground for Denali Climbers.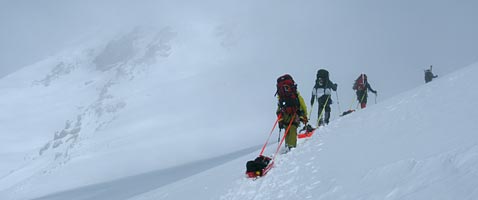 We've got a another Denali Prep Seminar coming through here this weekend and it looks like they'll get a full dose of what Mt. Rainier brings to the table this time of year. Guide Greg Vernovage just had a look at  the weather and got a little excited because he loves getting out in the mix of it and teaching climbers what to expect when they head up to Denali later this year or next season.
We'll have more on this program as it gets underway on Sunday.
For now here's a look at the forecast.
Tye Chapman