July 8, 2010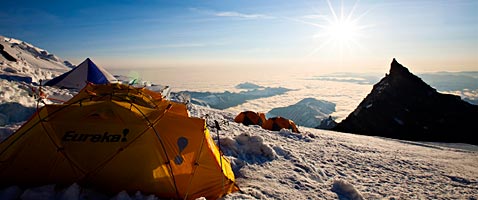 We heard from several of our Rainier teams this morning:
Andy called in from the summit with his Kautz team! We'd been shut down our previous two trips on the Kautz so this is excellent news! Andy also informed us that our Emmons team summitted this morning as well – he relayed a radio message from Anne who was descending down the Emmons by 8:30am.
Over at Camp Muir our DC team is training today before they head up to The Flats this afternoon. If all goes as planned they'll be climbing late tonight and into tomorrow morning.
All is well on Mt. Rainier!
Tye Chapman