December 11, 2009
Phil called in with some promising news for his Vinson Team… It's looking good for flights off the ice today. A Russian IL-76 (pictured below) is scheduled to land at 5:00pm this afternoon and Phil and Co. will board the plane around 7:00pm for the 4 hour flight to Punta Arenas, Chile.
The Chilean Immigration Office is nice enough to keep the doors open for everybody which will make things a lot easier upon arrival. They'll begin working on flights home on Saturday morning which should put most everybody home Sunday afternoon-ish.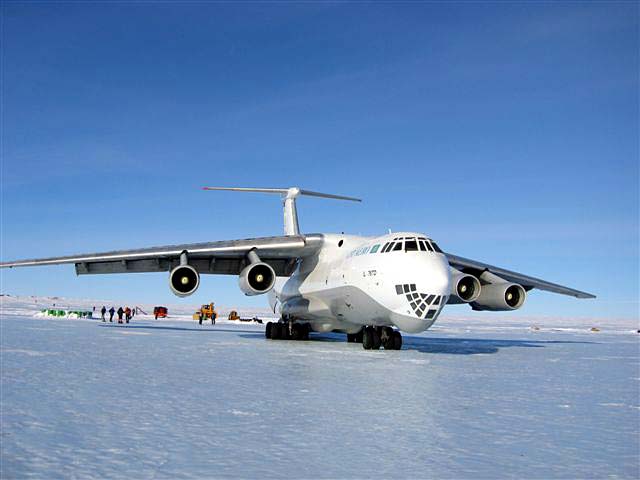 Next up: George Dunn and his team will head down Vinson a day after un-wrapping their Christmas Presents. We'll post updates on this climb as well.
Tye Chapman
Operations Manager