March 12, 2010
Busy weekend here at IMG with our next Denali Prep Seminar coming through headquarters! I just spoke with the lead guide Greg Vernovage who's fresh off an Aconcagua trip and a short vacation in Argentina and he's fired up to get back on Rainier! He'll be joined by fellow guides Jenni Fogle and Eric Gullickson who both ski patrol over at Crystal Mountain this time of year and their knowledge of the snowpack will really come into play this week as we've had some recent snow activity here in the Cascades.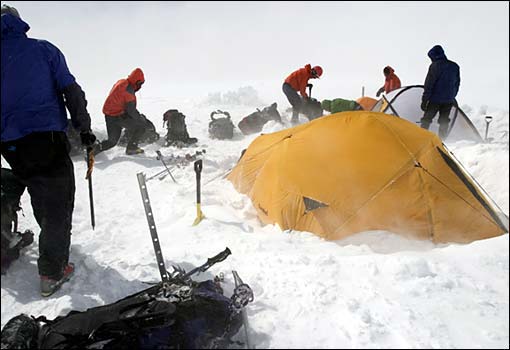 Mt. Rainier Recreational Forecast
Either way Greg, Jenni and Eric are excited to get out in whatever weather Mt. Rainier decides to provide them with – good, bad or ugly there's plenty to learn from and teach the folks on board this seminar!
Tye Chapman
Operations Manager