From: Chris Meder
Sent: Friday, May 10, 2013 2:31 PM
To: George Dunn
Subject: Machu Picchu and Aguas Calientes
Hi George,
The team went four for four today with stellar weather for our completion of the Inca Trail and tour of Machu Picchu.  Just a perfect day.  We arrived at the Sun Gate as the sun was just casting its first rays on the site, enjoyed the view for a while, and then took a full tour of the ruins with our local guide Juan explaining all the details.  Here's a photo of the group.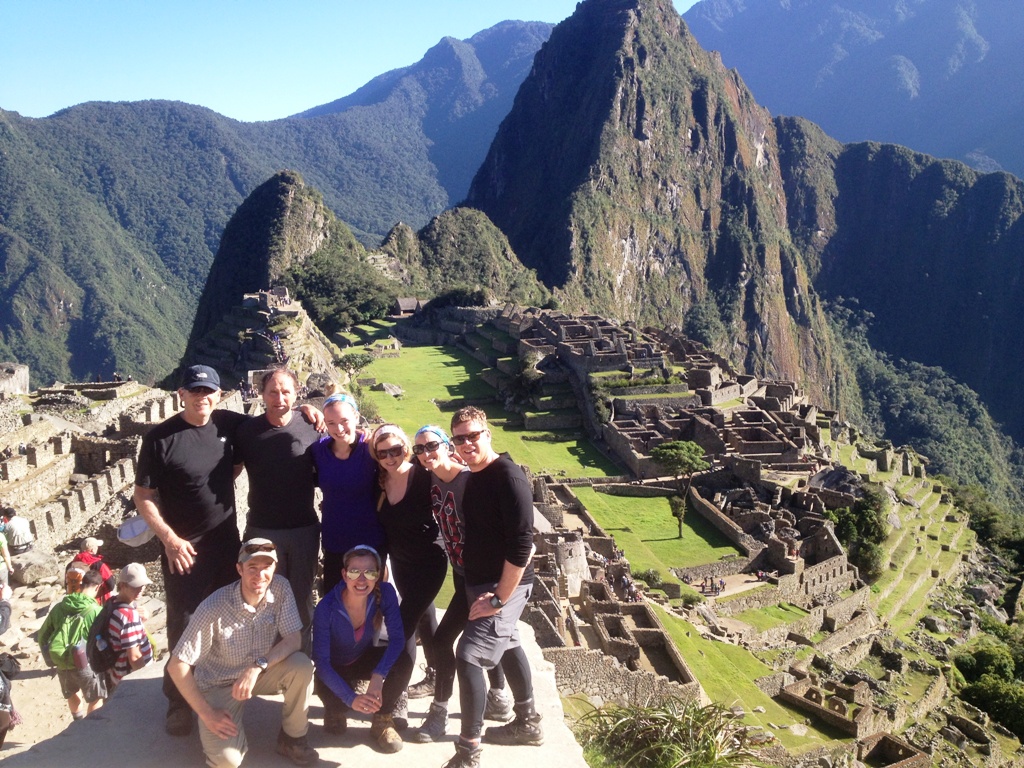 We're now in Aguas Calientes, showered and had a late lunch.  The group is now checking out the town and doing a little shopping.  Tomorrow it's up early again for a return to Machu Picchu and a challenging hike up Wayna Picchu for another great view of the area.
Chris