January 18, 2010
Phil called in from Ecuador over the weekend and reports that the team had a great acclimatization hike of Pasachoa. They left Quito nice and early and swung by "La Maltilde"  for a great little breakfast. La Maltilde is owned by some of Phil's close friends so they open the place up for us and serve a great breakfast. The team gets a chance to try many of the fruits and juices Ecuador has to offer.
After breakfast the team had a great day hiking 13,766ft Pasachoa. They wrapped up the day by staying at a hacienda near the mountain called Tierra del Volcan. Today they'll head to Cotopaxi for some more acclimatization and a training review session. One more night at Tierra del Volcan and then it's up to the hut on Cotopaxi for the summit attempt.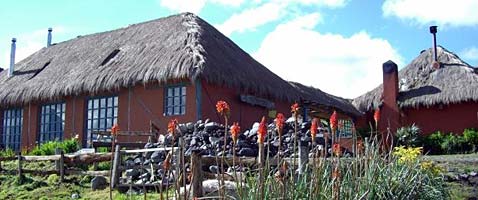 All is well in Ecuador!
Tye Chapman