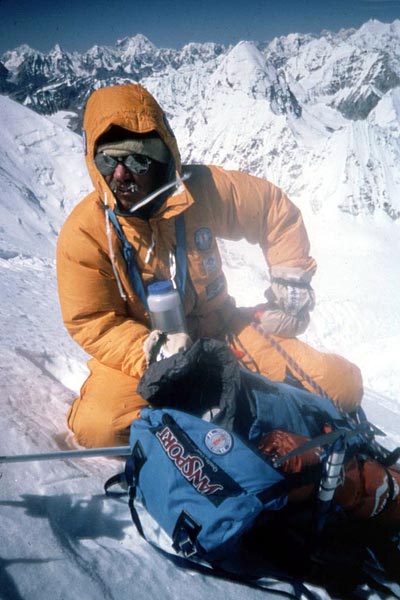 October 20, 2009
Today marks 25 years since Phil Ershler made the first American ascent of the North Face of Everest. His first Everest summit was achieved in a solo climb where his one and only oxygen bottle ran out on the upper mountain. He went on to the top, descended safely, and did it in 1984 when going to Everest was a bit like going to the moon.
Phil was on the cutting edge of high altitude mountaineering in those days. He led Bass and Well's '83 Everest trip, reached the summit of Kangchenjunga from the North in '89, climbed to within a few hundred feet of the summit of K2 in '90 w/o O2 (via the remote North Ridge). As members of several of those early American teams that ventured to the Himalayas, we remember clearly what it was like back then: no other teams on the mountain, no fixed ropes unless we put them in ourselves, no sherpas, no tourists, no sat phones, no rescue, no nothing!
In the years that followed those exploits, Phil has continued to distinguish himself as a remarkable mountain guide, who has personally led well over a hundred expeditions around the world and inspired a whole generation of guides and customers. All of us who have climbed and worked with him are continually amazed by his perseverance, good humor, even keel, and great judgment. He is a real asset for us here at IMG. Way to go, Phil!
—Eric Simonson and George Dunn
Read the full story and see more photos on Phil Ershler's 25th Everest Anniversary Page »