October 15, 2009
Another big day for the team trekking through Bhutan, and another very successful day.  Up and over Sinche La at 16,400 feet and now in the village of Laya .  Weather remains perfect with no signs of changing.  The group has just walked back about 100 years in time.  At 12,600 feet, Laya is a very special place.  The women have a unique way of dressing and will show off their unique dances tomorrow evening for the team around a bonfire.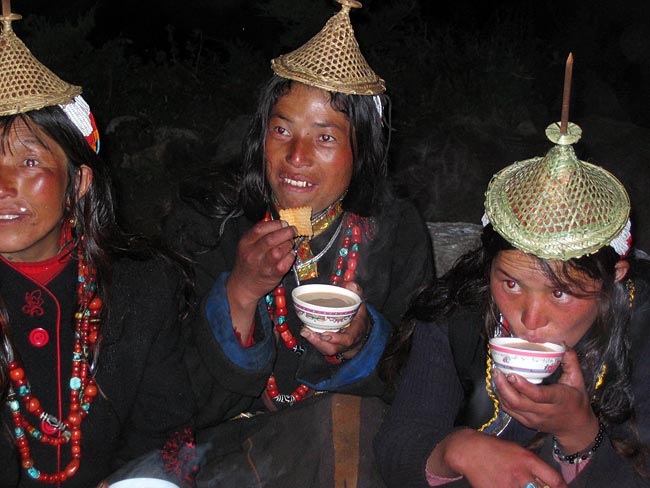 Two nights in Laya with a full day of rest now for the crew.  There's a school in town, and I'm sure the team will pay a visit tomorrow. The group will be talking about this part of the trek for a long time.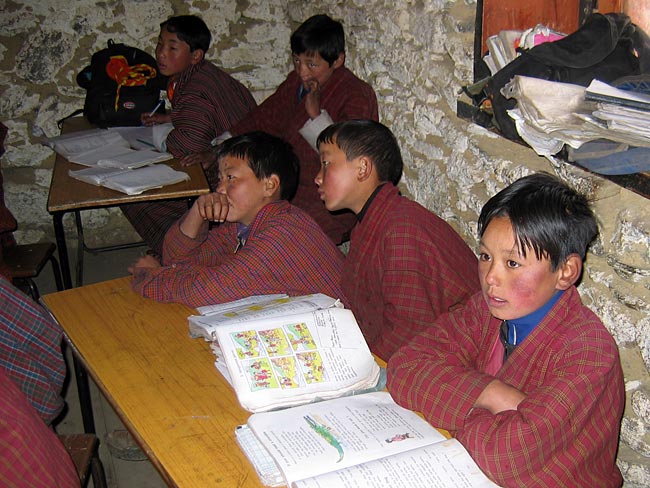 And most importantly, everyone is doing well.  Strong and no major problems with the altitude.  That's huge.  The hot springs of Gasa are now only a few days away.
Phil Ershler