July 10. 2009
Absence does make the heart grow fonder.  Three years after my last Kilimanjaro expedition I returned with a fantastic group of IMG climbers to go to the top once more.
The 3-year hiatus renewed my excitement in the mountains, wildlife, and people of Tanzania.  The specialness of the region was more apparent than ever to me this time.  My understanding of this place, fortified over previous expeditions, gave it a certain familiarity, the kind of familiarity that relaxes you.  North Central Tanzania is a fertile, vibrant, organic place.  Kilimanjaro sustains it's rivers during the dry seasons.  Our journey takes us from the mountain top glaciers to the heart of one of the most amazing ecosystems in the world, the Greater Serengeti Ecosystem.  As a photographer, I returned with a new eye, as a climber I returned with a renewed desire to stand upon the 'Roof of Africa'.
Our local staff of 45 porters, cooks, and guides worked hard for us on the mountain.  We arrived in each camp to the smell of fresh coffee and popcorn, our tents already set, and washing water soon on the way.  Our team made it to each camp in record time and were very proud of their effort.
We had great weather throughout the entire climb and the scenery was as good as it gets.  All 12 of us made it to the top in good style.  Congratulations to all – I will not forget it!
The safari was a blast as usual and a nice reward for the sweat left on the mountain during our climb.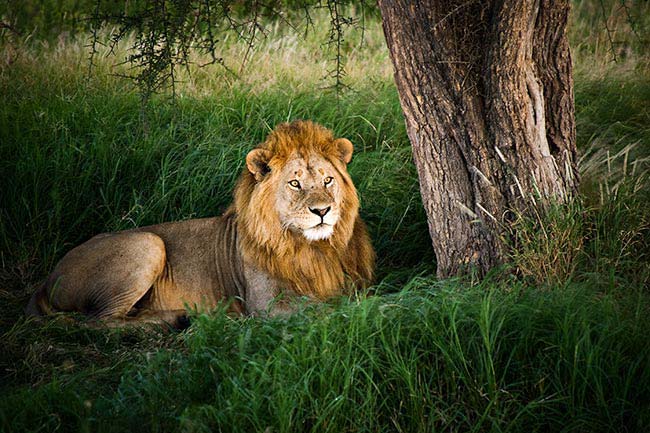 -Adam Angel
**All Photos by Adam Angel.