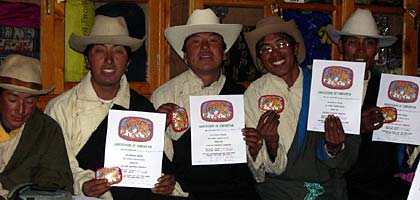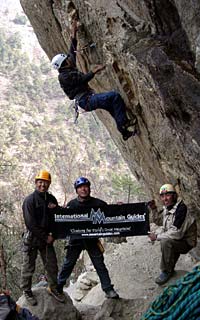 IMG is pround to be one of the sponsors of the first annual Sherpa Climbing School, organized by the Alex Lowe Charitable Foundation (www.alexlowe.org). IMG guide Chris Booher joined Conrad Anker and an all star team of climbers and Sherpas in Phortse, Nepal during February 2004 to assist a group of 30 Sherpas hone their skills.
Most of these Sherpas had been on many expeditions, but had not received formal training in modern climbing skills ranging from ropework and protection systems to medical issues and rescue techniques. They also made a video (translated to Nepalese) for helping to train future classes. For many of the Sherpas, who have spent years working in the mountains, it was a unique opportunity to go climbing for fun!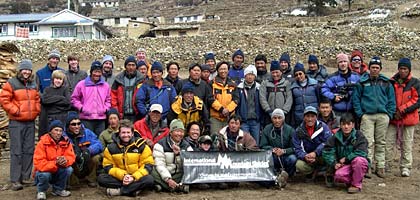 IMG sherpas Panuru, Danuru, Mingma Tshering, Phunuru, Mingma Ongel, Karma Rita from Phortse and Ang Chhiring (Kami) from Pangboche attended the school.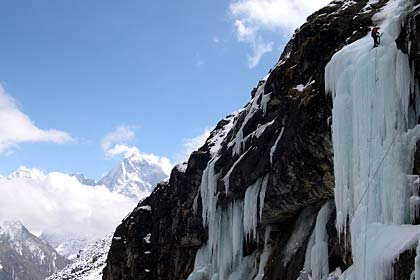 (Photos by Chris Booher)