March 30, 2009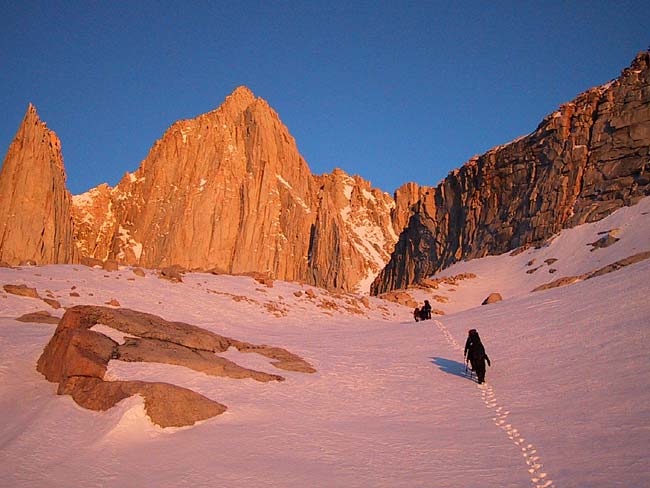 IMG Partner & Whitney Program Director George Dunn called in today to let us know that the his team summitted yesterday… 8 for 8 on top! The weather was warm down low but some strong winds (40-50mph) higher up on the mountain made for a COLD summit day…. The good news is that snow conditions on the upper mountain were perfect!
Whitney Info
Mt. Whitney, at 14,495 feet is the highest peak in the lower 48 states.Techniques used and introduced on this climb include running belays and fixed line work. We use expedition camping skills and bring the same equipment that we would use on a summer climb of Mt. Rainier. In addition, we typically use snowshoes on the approach hike up to high camp.
Day 1: Approach hike to 10,300ft.
Day 2: Move to high camp at 12,200ft
Day 3: Summit day & back to high camp.
Day 4: Hike out.
—
Tye Chapman
IMG Operations Manager