April 5, 2010
George called in from the ski slopes of Mammoth Lakes this morning where he's taking a small family vacation after a couple winter climbs of Whitney.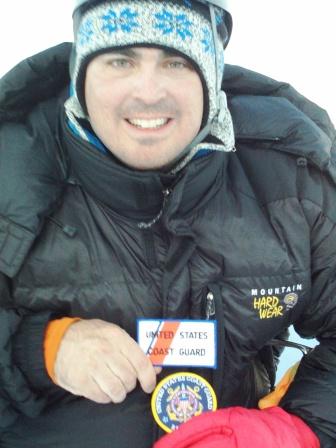 He said his last climb summitted in some epic (but safe) conditions! They had 9 of 12 on top – unfortunately one team member had to head downhill due to some health concerns.  So one of the guides along with climber Chuck Norman, who is a trained U.S. Coast Guard Nurse, descended with the climber – all turned out to be just fine.  A big 'thank you' to Chuck for giving up his chance at the summit to assist in getting one of his fellow teammates downhill. We'll see you next year Chuck – it's on us of course!
We have one more climb on the mountain who is currently camped at Lower Boy Scout Lake. They'll make the most of their time on the mountain by training as the conditions on the upper mountain are not conducive to climbing.  That's life in the mountains!
Tye Chapman