April 29, 2010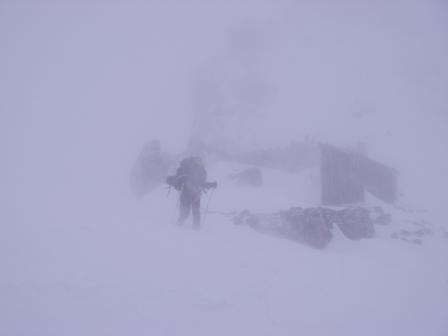 IMG Guide Eric Gullickson reports from Camp Muir that the team spent the day training with a focus on fixed line ascent and descent. While the team trained, IMG Guides Jeff Ward and Austin Shannon scouted the standard route up the Ingraham Glacier. Their report: snow conditions not favorable for climbing.
Plan B is to check out Gib Ledges, a popular winter route, to see if it is a safe option. The team will eat an early dinner tonight, get some rest and wake up early to take a look at the weather, and then see if Gib Ledges is a viable option in these snow conditions… If not, the team will return to Camp Muir for some more training.
Current conditions: in/out of clouds with light precip and light winds.
More tomorrow…
Tye Chapman