February 8, 2011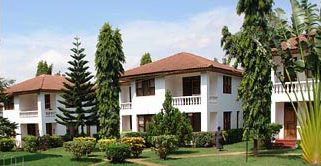 The team did great.  We have been moving everyday, up and down the mountain.  The result was our goal –  everyone reaching the summit.
As suggested, we moved slowly right out of the gate.   The team stayed together walking with or behind whichever guide was at the front.  It is always great to have a team that gets along and is willing to work together.  This was one of those teams.  They worked together and helped out whenever and wherever they could.  This made a summit day possible for everyone. We reached the summit at 7:30 am.  Nice job everybody!
Of course after the summit folks began talking about the safari…but first we were forced to enjoy a new addition to the hotel in Moshi: a pool with a bar!  How do you make a great Kilimanjaro climb without a drop of rain even better?  Add a pool with a bar to this crew, that's how.
Oh yeah, Safari tomorrow.
Greg Vernovage