January 26, 2023
With the entire January Ecuador team back in the US after another excellent trip down there, we are excited to announce our Winter 2023/2024 Ecuador Volcano dates! Next winter, our dates will be as follows:
Classic Cayambe & Antisana Program
Trip 1     November 2-13, 2023
Trip 2     January 4-15, 2024
Optional Chimborazo Extension
Immediately following the Classic Program
Trip 1     November 14-17, 2023
Trip 2     January 16-19, 2024
We absolutely love running the program in Ecuador in conjunction with Romulo Cardenas, who we have been working with for nearly 40 years!  Romulo brings a local knowledge and experience in Ecuador that is unparalleled and when combined with an addition IMG guide from the US, you have the perfect guide team to create the trip of a life time! The Ecuador trip starts with several days of acclimatizing and sight seeing in Quito and nearby Otovalo. The next 2 days are the first two shorter acclimatization climbs of the trip on Fuya Fuya and Imbabura. These climbs makes for great acclimatization at nearly 15,000ft and feature fun, challenging scrambling. After this, climbers are ready to embark on their first climb of Cayambe at nearly 19,000ft. After Cayambe, we have historically climbed Cotopaxi, however, with Cotopaxi currently erupting, both of our winter trips this year opted to climb nearby Antisana. Everyone loved Antisana as it is both technical and beautiful making for a much more engaging climb. If you choose to add Chimborazo, then you will head South to the tallest mountain in Ecuador and attempt to climb to the 20,500ft summit. This trip truly has something for everyone!
Check out our website for more information!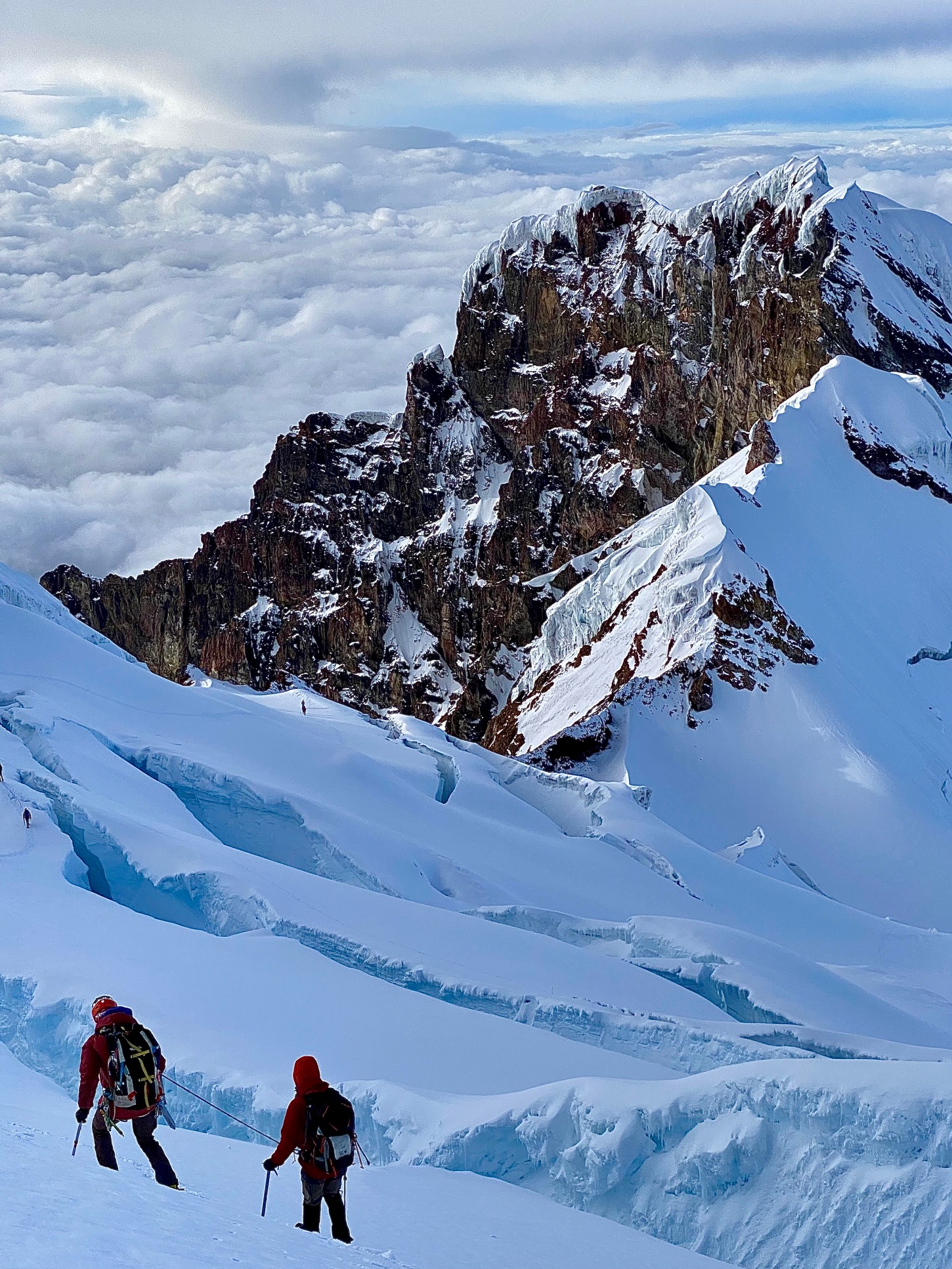 Photo: IMG Guide Porter McMichael descending on Antisana with an IMG Climber (Romulo Cardenas)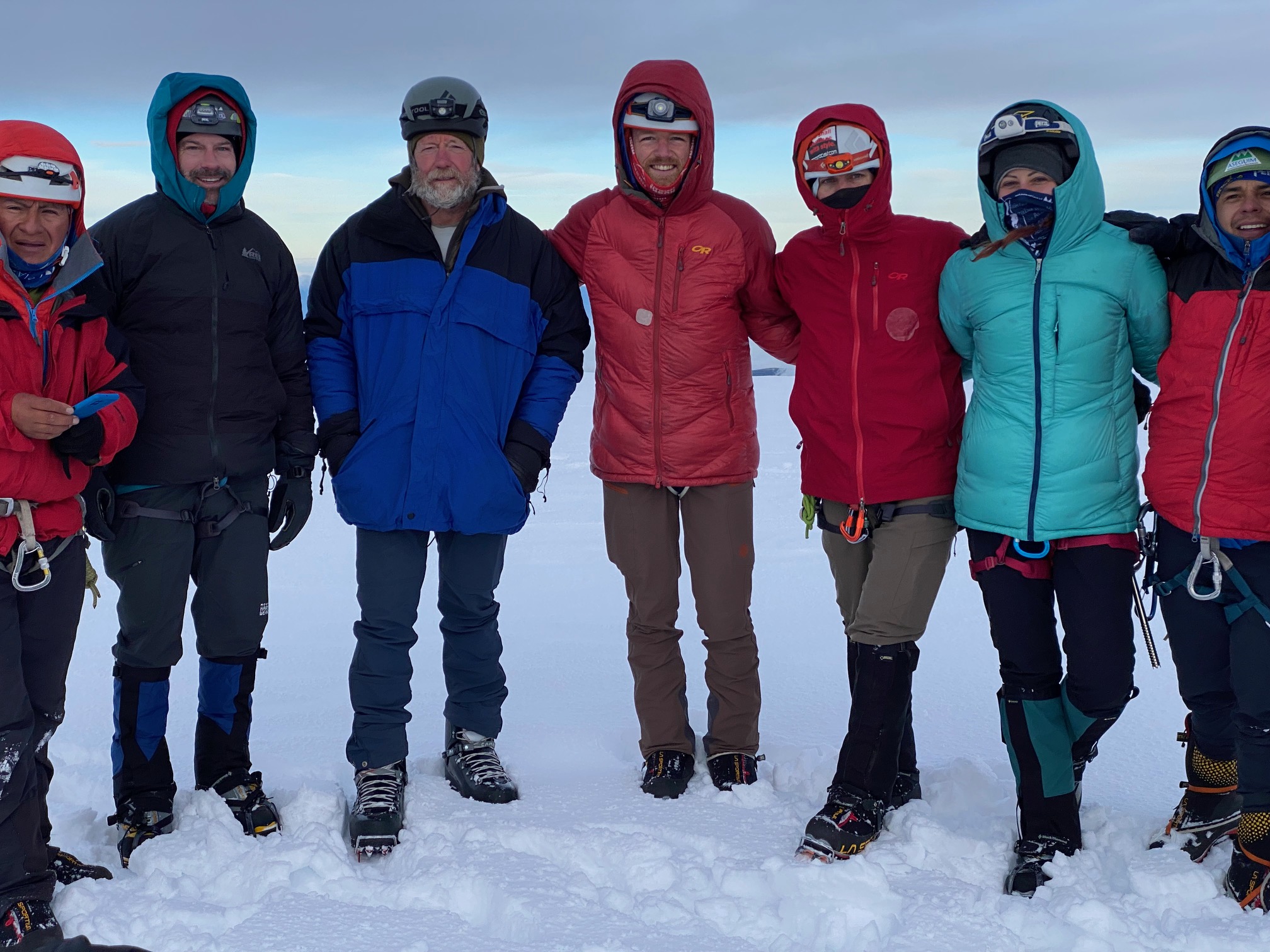 Photo: The January 2023 Ecuador team on the summit of Antisana (Romulo Cardenas)