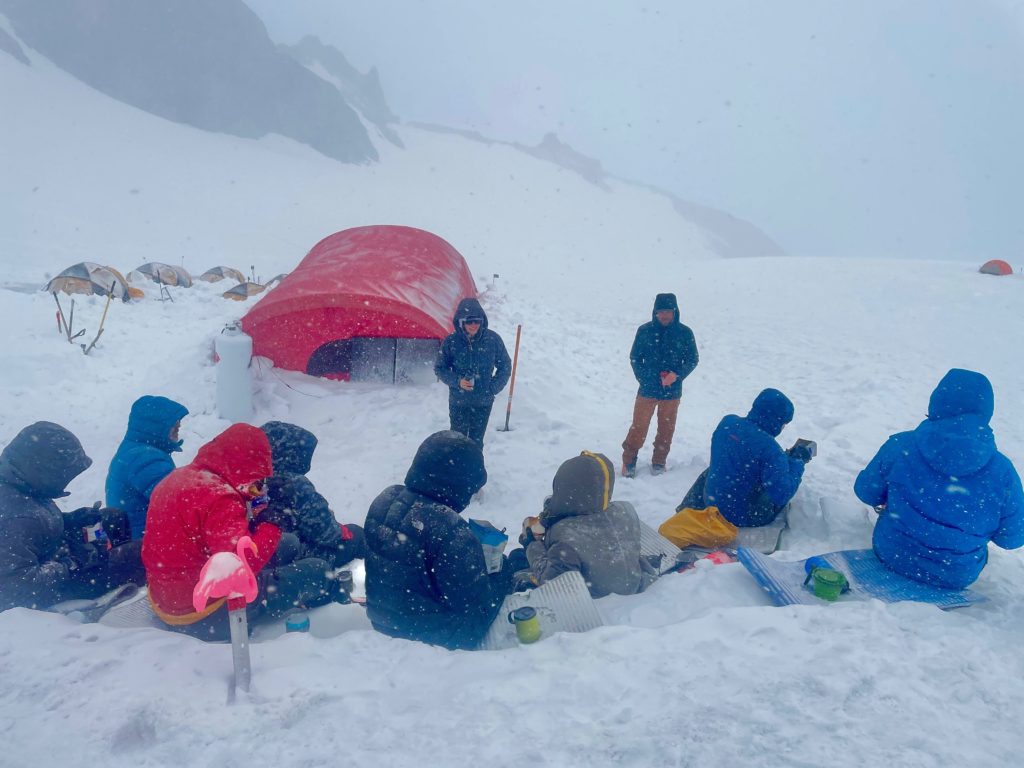 Cold days at Muir. Photo by guide Emily Johnston
Washington is uniquely positioned to have drastically changing weather patterns, and Mount Rainier has not been shy is showing us what it is made of.
After a couple of weeks of using our skills to navigate snow and wind conditions, the sun has shown and given us windows of opportunity to successfully reach the summit via the Disappointment Cleaver and the Emmons routes!
Our guides are constantly assessing; watching temperature and wind direction shifts, monitoring route conditions, and making calculated decisions for safe outcomes while spending time on this incredible mountain.
We look forward to a long summer season of getting people up there!
-Alisha Bator