April 23, 2018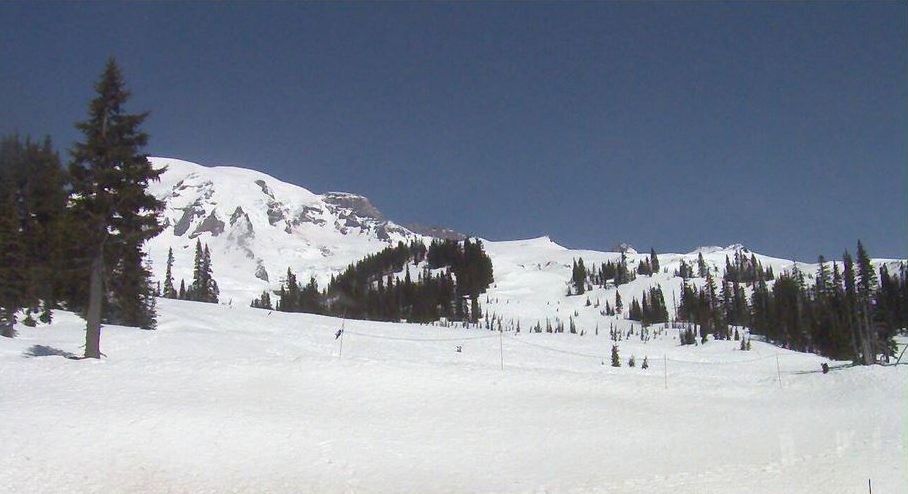 IMG Senior Guide Betsy Dain-Owens checked in by radio from the lower slopes of Mt. Rainier today. Her report was that the Denali Prep Seminar team is having an absolute blast in the good weather. Their plan for today is to work on some of the fundamentals (ice axe arrest, cramponing, and rope travel) then branch out into some companion rescue training with their avalanche beacons.
Mount Rainier Recreational Forecast
National Weather Service Seattle WA
333 AM PDT Mon Apr 23 2018
.SYNOPSIS…An upper ridge will build over the park today and
remain through Thursday, bringing a stretch of sunny and warm
days. Offshore flow will result in the warmest weather since last
September. An upper level low will approach from the south late
in the week bringing a return to more seasonal weather for the
weekend.
Tye Chapman