May 25, 2010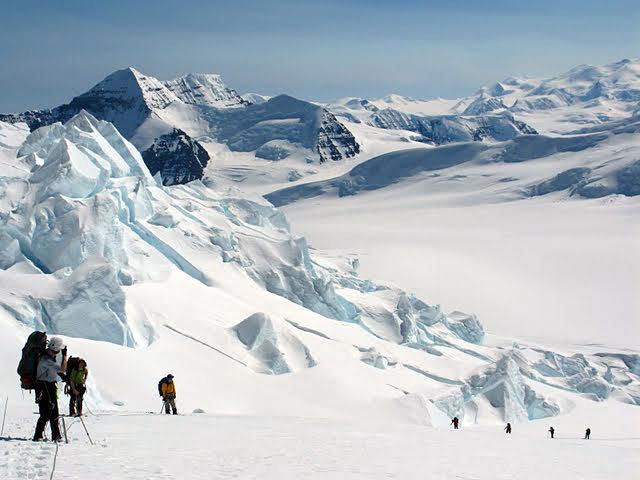 Mark Allen called in from Camp 1 at 12,080 feet at 12:15pm Alaska time
The group made a carry  of supplies up to Camp 1 today from Base Camp at the landing site. They have had a couple of minor precipitation storms since arriving, but in general the weather has been good.
Today's carry was not without adventure, as both of the guides (at different times) dropped into crevasses on the way up. The good practice that the team put in on crevasse rescue the day before paid off. Mark says they have the route well marked now and it will be easier from now on.
The group has awesome views of the surrounding mountains from their vantage point at their new camp.
They'll head back down to base camp shortly; the current plan is to move up to Camp 1 tomorrow if all are feeling well and conditions are good.
George Dunn