Thursday, March 12 2009
From time to time I'll bring you a feature on one of our guides.
Today's feature: Justin Merle (pronounced Mer-lee).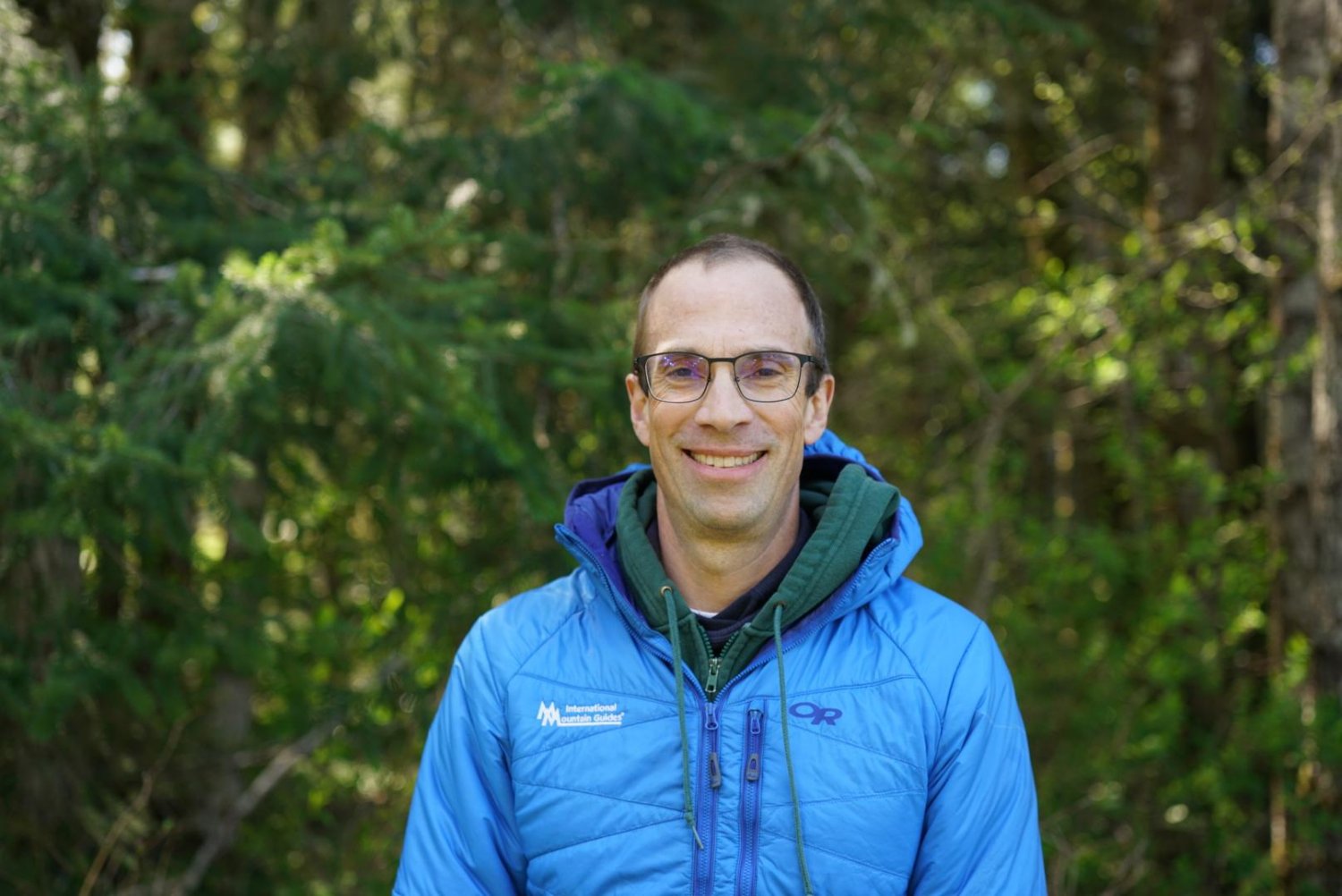 Justin will be heading back to guide Everest for us this year. "Merle", as he's called, has been spending a lot of time in Nepal these days. Last spring he successfully guided Everest, he then returned to Nepal in the autumn to guide the IMG team to the summit of Ama Dablam… and now he's heading back.
Justin was in La Grande, OR earlier today when I caught up with him. He's making his way form Ouray, CO, where he was ice guiding this winter, to Portland, OR to visit some friends before he leaves for Kathmandu next Friday.
In catching up with Merle I asked what he's looking forward to on Everest this year?
Merle says, "I'm looking forward to seeing my friends. It's strange to think that I have to travel to Everest Base Camp to catch up with some of my closest friends. It's going to be a busy place (EBC) this year but I'm going to enjoy crushing the likes of IMG Guide Mark Tucker and Ang Jangbu Sherpa at the poker table."
Justin remarked that will also enjoy climbing and guiding Mt. Everest.
Justin's Bio
Justin grew up climbing in the mountains of the Pacific Northwest. He began guiding in 1999 and now shares his passion for the mountains on climbs all over the world. He has climbed Mount Rainier over 100 times and guided successful expeditions on Mt. McKinley, Mt. Vinson and Aconcagua. Since his first trip to the Himalayas in 2003 guiding Cho Oyu for IMG, he's returned to guide five more expeditions including Ama Dablam and Everest which he has summited twice. Lately Justin spends the spring and fall guiding in the Himalayas, summer on Rainier and other Cascades peaks, as well as winter guiding ice climbs in Ouray, Colorado or guiding abroad in South America, Africa or Antarctica. He has a B.A. in Geology and has maintained WFR and OEC medical certifications, as well as a CAA Level 1 avalanche cert. When not guiding, he spends his free time climbing rock and ice, running, cycling, skiing, and even resting on occasion.
Justin In The News:
—
Tye Chapman
Operations Manager