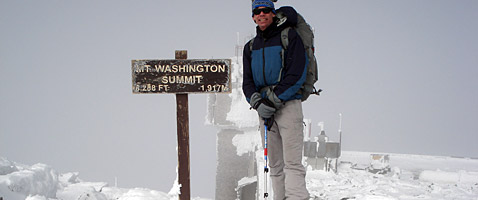 New England Winter Climbing with International Mountain Guides
The White Mountains of New Hampshire are the birthplace of mountaineering and ice climbing in the United States. It is no wonder that so many great alpinists got their start here! The steep terrain, abundant snowfall, and cold temperatures during the winter all combine to create a perfect environment in which climbers of all ability levels can train and test their skills. The winter hike up Mt Washington is a great training grounds and physical challenge for all aspiring mountaineers. For the more seasoned climber, "the Whites" are a great place to train in preparation for the great ranges of the world. Some of the classic routes in America can be found here, just outside the mountain town of North Conway, New Hampshire. It's a small friendly town that has become known as a gateway to world class ice climbing.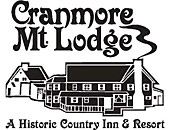 Our programs begin at the Cranmore Mountain Lodge within walking distance of North Conway's multitude of restaurants and amenities. This quaint and comfortable mountain inn creates a home-away-from-home experience with traditional New England hospitality. It is the perfect spot from which to plan and prepare for excursions into the hills and then retire for a nightcap after a day on the ice. Climbers registered on IMG programs receive a code for a 10% discount when booking their lodging online.
Just wanted to let you guys know that the course this weekend was amazing. Having climbed with IMG, I went in with high expectations, and they were exceeded... Thanks for a spectacular weekend.

For those looking to develop their skills in cold weather mountaineering, our programs are an excellent choice. Climbing in the Whites will help prepare climbers for future mountaineering ascents from Mt. Rainier to Mt. Everest. Imagine a winter ascent of Mt. Washington, training with our veteran guides in one of the coldest and windiest locations in the world! There is no better place to learn than this.
Just completed the 4-day mountaineering course with Dan. Learned so much and had a ton of fun. Completed with a summit of Mt. Washington on a rare weather cooperative day! Awesome all around! Dan was so knowledgeable and very helpful. He was so excited to answer all our questions and did so with total confidence. Thanks, Dan and IMG!

We offer beginner to expert ice climbers alike a multitude of routes on which to learn and refine their skills. Our training areas, amongst others, include the beautiful and easily accessible water ice flows of Frankenstein Cliffs in Crawford Notch State Park.
By using a low instructor/student ratio, the focus of our programs is on improving individual climbing skills. Our participants are encouraged to progress at their own pace and comfort level.
We hope you'll join us in New Hampshire this winter and sink your tools into some of the classic climbs to be found here. No previous ice climbing or mountaineering experience is required. Sign up for a two-day, three-day, or five-day course, and come have a great time with us!
It was a great climb overall. Hard at times, but this is normal. I had fun (which is rare for me). Craig had everything planned very well, with a progressive learning curve from day one to day three. I do know a few other mountain guides, and Craig is the best for the following reasons: he is knowledgeable, patient, flexible, skilled at training others and focused on the client. He did take the time to listen to my questions and to formulate a truthful response... He is an asset to IMG. Being knowledgeable as a mountaineer is one thing. Being able to transfer this knowledge and teach someone else is a different thing. Craig can do both... I am sure that I will work again with IMG and Craig. Thank you for these three days.