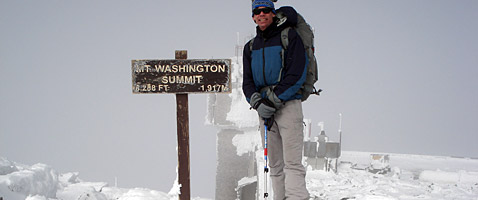 New England Winter Climbing Gear List
Below you will find a detailed list of gear required for this climb. Unless otherwise noted, all gear on this list is required. Items that are available to rent are indicated, please reach out to us directly for modern, high quality equipment at a very reasonable price. Please note that advance reservations for rental equipment are not required.
All of our programs will include a detailed gear inspection from the guides. We want to help you find a layering system that is weight conscious and conditions appropriate. If you are trying to decide between two pieces of gear, bring both, and let your guide help you choose.
Required Equipment for IMG's New England One Day Programs:
One Day Programs Gear List »
Required Equipment for IMG's New England Overnight Programs:
Overnight Programs Gear List »
RENTAL GEAR:
IMG has ice axes, crampons, helmets and climbing harnesses available for rent in North Conway. We also have ice climbing tools and technical crampons (vertical front points). Our ice tool stock currently includes Petzl Nomics and Quarks, crampons include Petzl Sarkens.
RENTAL RATES:
Item:
Daily Rate
Mountain Axe
$15
Two Ice Climbing Tools
$50
Technical Crampons
$20
Climbing Helmet
$10
Climbing Harness
$10
Avalanche Transceiver
$30