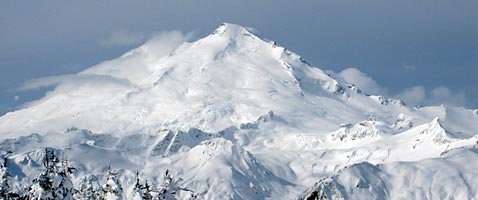 IMG Mt. Olympus Summit Climb Gear List
This equipment list is meant to help you compile your personal gear for a mountaineering expedition. Most items are required. Please consider each item carefully and be sure you understand the function of each piece of equipment before you substitute or delete items. Keep in mind that this list has been carefully compiled by the expedition organizer. Don't cut corners on the quality of your gear.
Clothing
[ ]
Long underwear top and bottom (light weight)
[ ]
Expedition weight long underwear top
[ ]
Soft shell or Fleece jacket
[ ]
Climbing pant — dense weave nylon (Schoeller fabric pants)
[ ]
Waterproof/ breathable shell with hood
[ ]
Waterproof/ breathable pants (full side zips preferred)
[ ]
Warm, roomy down or synthetic jacket with hood
[ ]
Wool or fleece hat
[ ]
insulated climbing or ski gloves
[ ]
Light fleece or synthetic gloves
[ ]
Two pair wool hiking socks with optional liners
[ ]
Baseball or sun cap
[ ]
T-shirt (light color, synthetic)
[ ]
Hiking shorts (or zip-off hiking pants)


Gear
[ ]
Full size internal frame pack, 65 to 80 liter capacity for carrying up to 60 pounds weight.
[ ]
Sleeping bag with compression stuff sack, rated to at least 20°F. Down is lightest.
[ ]
Sleeping pad, preferably lightweight and inflatable.
[ ]
Single leather/synthetic climbing boots- must be crampon compatible, insulated and waterproof. A good example is the La Sportiva Trango S Evo boot — a lightweight, more flexible climbing boot. You'll carry these boots up to high camp. Double plastic mountaineering boots are not acceptable!
[ ]
A sturdy, waterproof pair of trail shoes for the approach hike up to high camp and return.
[ ]
Full length gaiters to protect boots, trail shoes and legs from mud on the trail and snow on summit day.
[ ]
12 point crampons with strap on type plastic heel and toe piece. fitted to your boots
[ ]
Sunscreen and lip balm, minimum SPF 20
[ ]
Ice Axe, 60 or 70 cm. in length, wrist leash optional
[ ]
Climbing harness with adjustable leg loops.
[ ]
Climbing helmet
[ ]
2 Carabiners (One locking pear shaped)
[ ]
Adjustable trekking or ski poles with baskets
[ ]
LED Headlamp with new batteries.
[ ]
Dark glasses, UV rated; wrap around or with side shields
[ ]
Double lens ski goggles or spare glasses
[ ]
Two wide-mouth plastic water bottles, 1 liter capacity
[ ]
Pocket knife
[ ]
Plastic bowl, plastic insulated mug, spoon
[ ]
Digital camera. The smaller and more convenient the camera the more opportunity you will have to photograph during the climb.
[ ]
Personal lunch food for each day. Bring a variety of your favorite easy to eat trail snacks.
[ ]
Light toiletries: toothbrush and paste, small roll of t.p., ear plugs for sleeping
[ ]
Personal FA kit to include blister pads, a few Band-Aids, tape, aspirin, Advil, etc. Water purification tablets (IMG will provide a water filter). Also bring insect repellant
[ ]
1-2 large heavy duty plastic garbage bags and/or a waterproof pack cover.
[ ]
Consider a small compact umbrella for the hike in through the rain forest (just in case).