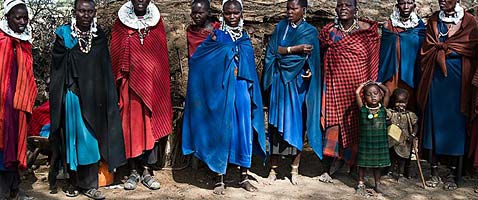 Kilimanjaro Photography Workshop
Climb and African Safari with IMG
Join long time Kilimanjaro guide and photographer Adam Angel for a once in a lifetime expedition in Tanzania. East Africa offers one of the best environments in the world for an enriching cultural and wildlife experience. This is the only photography workshop in Tanzania that features a summit climb of Kilimanjaro with an experienced high altitude climbing guide and professional photographer. Photography Workshops offer a great chance to increase your photographic knowledge and skill in a stimulating environment. They are also great portfolio builders. Many safari companies offer photographic tours or climbs of Kilimanjaro, but none can offer the expertise and experience that IMG and Adam have on the mountain and on safari.
This unique adventure offering both a climb and photography workshop together provides opportunities and amenities that will be hard if not impossible to find elsewhere. As you investigate the different options on the market, keep the following in mind:
This is the only trip of this kind that we know of!
Each climber will have a personal porter on the climb to carry your photo equipment.
We will enjoy luxurious accommodations on our extended photographic safari.
We will stay in some areas that will allow us to shoot very early and very late in the day when the light is just right and the animals are active.
We limit the number of people in each vehicle to make sure that there is plenty of room for everyone to shoot!
We will have an opportunity to take Portraits in a Maasai Village near Olduvai or Ngorongoro Conservation area.
We include an option (if space is available) for a quiet float over the Serengeti in a hot-air balloon. At dawn we take off, rising as the sun rises and float in whichever direction the winds of the morning take us. Sometimes flying at treetop height, sometimes lower, offering a unique perspective and great photographic opportunities of the wildlife below.
Our safari drivers really know the game habits and where to find the critters, and the safari lodges and deluxe tented camps we use are vintage and luxurious, a great reward after a tough climb.
We add the benefit of a beautiful one-way Serengeti flight over Africa (easier, faster, more time to see animals, less time wasted on bad, bumpy roads). Our groups either drive out/fly back or fly out/drive back to Serengeti and then stop at Olduvai and Ngorongoro along the way, depending on the time of year (safari plans are subject to change).
Kilimanjaro, while non-technical, is very high and must be taken seriously. Climbers are at health risk from the altitude. We always have a Gamow (hyperbaric) Bag, pulse oximeter, and supplemental oxygen in case of Altitude Sickness. A couple hours in the bag can turn around Acute Mountain Sickness before it forces you down or becomes life threatening.
Our climb is led by a top-notch American high-altitude mountain guide. The African "guides" do a great job, but if you have a problem at 18,000 feet, it's good to know that you have a real pro with you, one well-trained in all elements of climbing as well as wilderness medical procedure.
We have a first class staff of African guides and porters, all local people from the Chagga tribe who live right at the base of Kili. Many of them have been on dozens of IMG trips over the years. They know we'll be coming back, they like working with us, and they deliver top service.
We don't rush our ascent! Our program gives you a seven-day climb. We have learned that the extra time is well worth it for a successful and fun trip to 19,340 feet, giving climbers a far greater chance of standing on top and far less chance of altitude sickness.
For comments from past trip participants, please see: www.mountainguides.com/comments.shtml
IMG is proud of the track record we have established over the last 20 years with our Kilimanjaro trips and we know that we offer a fantastic trip for the money. Our photography workshop, climb and safari is simply a great program! We hope you can join us on one of our future Africa trips.
—Adam Angel, IMG Photography Program Director