December 12, 2012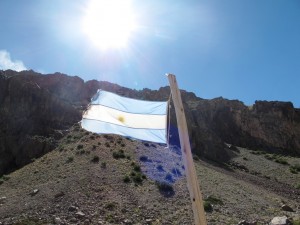 Eben Reckord called in with news we love to hear,  'all is well'.
Beyond that, he and his team are at Pampa de Llenas, our first trekking camp en route to Aconcagua Base Camp.  No issues so far. The weather is nice, though the standard Aconcagua breeze is ever-present.
They expect more of the same tomorrow, but for now they'll kick back and enjoy a little peace and quiet… and the occasional tent fly flapping in the wind.
Tye Chapman