May31, 2010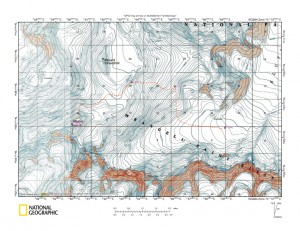 Mark Allen called in late yesterday afternoon to report that the team gave the summit a go but were shut down 400ft shy of the summit.
They left camp at 2am in map and compass visibility but after an hour they got above the marine layer of clouds to find some great views. From there they switched from snowshoes to crampons and continued on until team member Larry took a 20ft crevasse fall. After just a few minutes in the "blue room" the team executed a perfect extraction.  With nobody hurt and the weather still on their side they continued up to the shoulder of the summit ridge where they encountered 30-40mph winds and sub-zero temps which turned them just 400ft shy of the summit. The team returned to high camp and will take a rest day today. Weather permitting the team will give it another go early tomorrow morning.
The team is still in excellent spirits and is looking forward to round 2 here soon.
Tye Chapman