May 4, 2010
It's Work Week around IMG Headquarters this week… IMG Guides Austin Shannon and Tyler Gimenez are here helping us get this place in summer shape. The problem:  some of the items on the "To Do List" are going to be a little tough with the 2 straight days of snow, sleet, hail and freezing rain here in Ashford!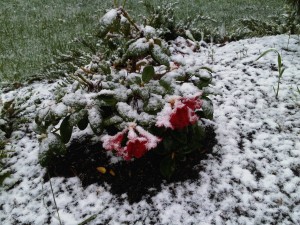 Such is life in the mountains.
Next climb: Liberty Ridge on May 16th. Then the 3-day climbs begin on May 17th. It's time to start climbing!
Tye Chapman