April 19, 2010
Mt. Rainier Denali Prep Seminar Wrap-up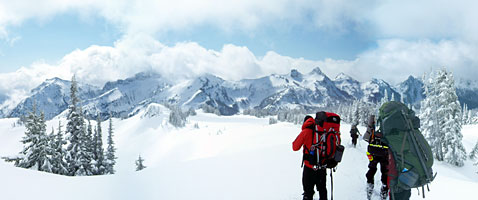 Our latest Denali Prep Seminar wrapped up on Saturday after several days of training out of Camp Muir. They covered ascending fixed ropes, crevasse rescue, snow cave digging, building proper anchor systems, sled rigging and use, as well as glacier travel and route finding. While the snow and weather conditions didn't permit a summit attempt they had a blast and learned a ton which was crucial as several  of them are heading north to Denali later this year! Nice work last week and good luck on Denali everybody!
Everest – Upper Mountain Rope Fixing Meeting at Base Camp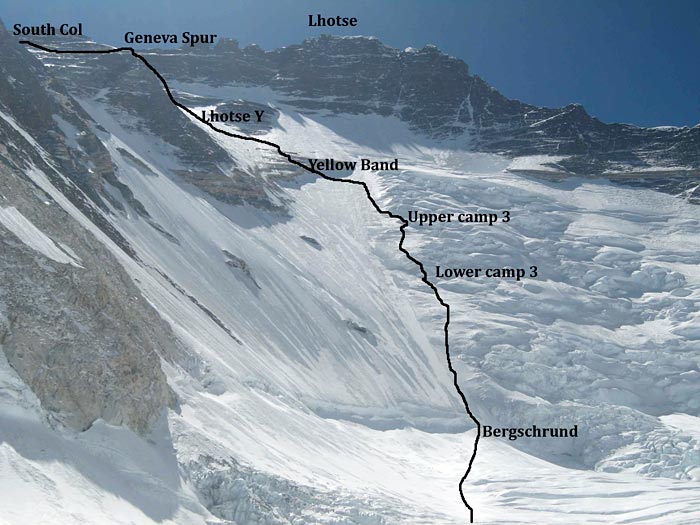 Ang Jangbu reports that everything is going well on Everest, with the IMG C3/Express/Lhotse climbers now back at Base Camp. The Sherpas have set up a practice ladder and rope course out on the glacier, and members have been training on this to make sure they have their gear and techniques all fine-tuned for when they hit the Icefall in a couple days… (Full update on Everest Expedition Coverage Page).
Cho Oyu – The Expedition Puja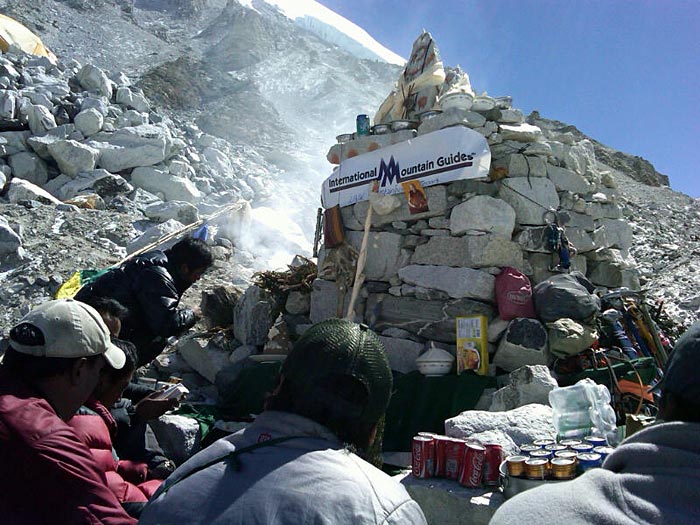 Hello to everyone following IMG's 2010 Spring Cho Oyu expedition. We just completed our 2nd full rest day here at Advanced Base Camp (ABC), and everyone is doing well. This morning we had our Puja, which is a Buddhist ceremony to bless our team and allow us safe passage in the days ahead. It was wonderful to watch our Sherpa team get everything ready this morning which included making Tsampa cakes and decorating our puja alter. You can tell they are really excited about all of this, and everyone pitched in as we strung out prayer flags in three directions from the Stupa.  (Full update on the Cho Oyu Expedition Coverage Page).