October 9, 2009
We heard from Bhutan trek leader, Mike Hamill, this morning.  The team reached Chomolhari base camp after 3 days of trekking.  The mountain, Chomolhari, is about 24,000 ft and the camp site has an unobstructed view right up to the peak.  Both sunrise and sunset views from there are spectacular.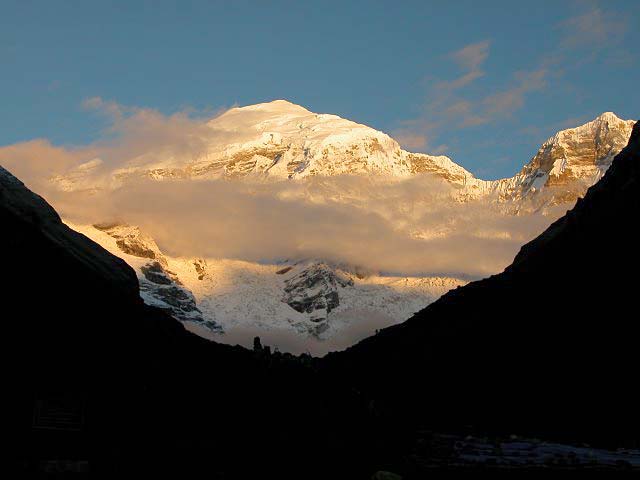 Camp is also alongside a river and it's a hoot to watch the yak cooling themselves in the river.  A couple were long days and some rain didn't help but everyone looked after one another and got the job done.  Same thing happened when I was first there 4 years ago.  Rained like crazy for 3 days and then we didn't see another drop of rain for the rest of the trek.  Mike said weather is now improving and high pressure appears to be building.  Just what the doctor ordered.  Tomorrow, they head for Nyile La.  This is a pass at very close to 16,000 ft.  It will be a long day but an exciting one.  They'll likely encounter some new snow en route.
The settlement of Lingshi at 13,200 ft. is their destination after crossing the pass.  Everyone is doing well and ready for clear skies and the spectacular views that brings.  Likely some blue sheep to see, also.
Phil Ershler