September 24, 2009 (10:00pm)
Just off the phone with Greg and all is well on Cho Oyu. Everyone made it to the top yesterday and then descended to C1. Today they will go on down to ABC.
He said the weather yesterday was excellent but this morning it is cold and windy with a cloud cap on the upper mountain!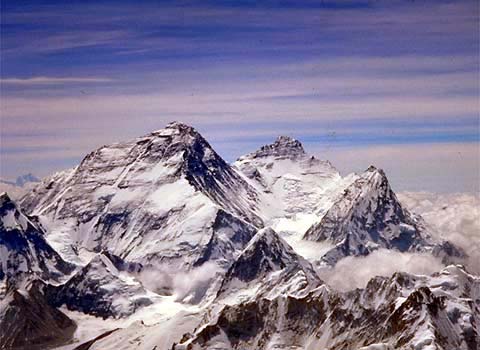 Congrats to Greg Vernovage, Rafal Szczepanik, Renata Piszczek, James Davidson, Sandhosh Kumar, Mayk Schega, Anastasia Iliopoulou (first Greek female to climb an 8000'er), Danuru Sherpa, Mingma Tenjing Sherpa, Mingma Dorjee Sherpa, Penjo and Kheju (Tibetan climbers). A job well done!
Eric Simonson
** All time references are Tibet time. It's 1:00pm local time (10:00pm PST) at the time of this post.