April 16, 2009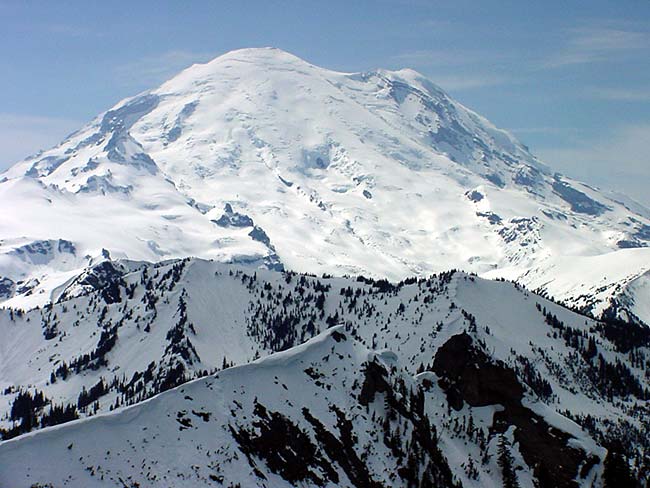 As planned the team awoke at 4am, had a quick breakfast and started out in the early morning…
The route they were heading up was 'Gib Ledges'; a popular early season & winter route. As the team approached Gib Chute they stopped to evaluate the snow conditions. Guides Mark Allen and Ben Kurdt noted a significant wind slab had formed and the stability wasn't what they were hoping for. Add in the solar radiation from Gibralter Rock and you've got a nasty mix of avy terrain and rockfall hazard. Needless to say the team turned at this point and returned safely to Camp Muir.
The summit will have to wait.
The final day of the seminar is tomorrow and with some unstable weather forecasted the team anticipates an early departure downhill from Muir in the morning.
All is well on Mt. Rainier…
Tye Chapman
Operations Manager