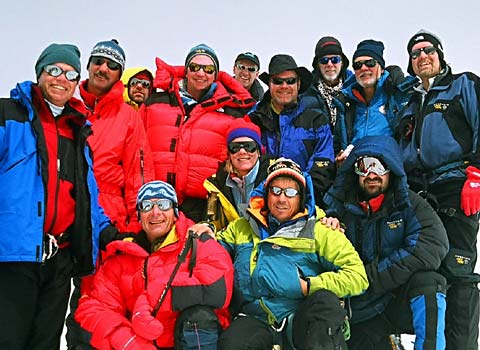 The 2005 IMG team on the summit of Mt. Elbrus.
Back row (L to R): Rick Etling, Igor, Mike Bellamy Jr., Pat McCrann, Dave McAvoy,
Andy Buroker, Mike Bellamy Sr., Paul Torrence, Jeff Johnson
Front row (L to R): Steve Wilson, Beth McCrann, Phil Ershler, Mike Lakotish

Photo: Pat McCrann /Phil Ershler Collection
© 1998-2005 International Mountain Guides; All Rights Reserved.